Full Time
Applications have closed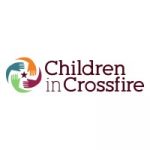 Website Children in Crossfire
Children in Crossfire is a registered charity founded in Northern Ireland which aims to eradicate poverty and help children in war zones and works in partnership with local organizations in the developing world to make healthcare and education more accessible to young children
Dar Urban (ECCE) Programme Manager Job Vacancy at Children in Crossfire
Dar Urban (ECCE) Programme Manager at Children in Crossfire March, 2023
Job Description
Programme: Dar Urban ECCE Programme, Tanzania
Duty Station: Dar es Salaam, Tanzania
Reports to: Children in Crossfire TZ Programmes Manager
Period: Fixed Term for 2-Years (with possibility of renewal contingent on project funding)
Start Date: April 2023
Background
Children in Crossfire is a registered charity in Ireland that facilitates International Development and Global Citizen Education (GCE) activities. Our vision is a compassionate world where every child can reach his or her potential. We work in partnership with local organisations in Tanzania and Ethiopia to improve the lives of the most disadvantaged young children, with a particular focus on Early Childhood Care and Education (ECCE).
In Tanzania, Children in Crossfire implements a country programme that contributes to the school readiness of young children as well as wider ECD1 policy and practice. Our programme of work in Early Childhood Care and Education is popularly known as Watoto Wetu Tunu Yetu (Our Children Our Treasure). Children in Crossfire is currently establishing a new programme initiative to support improved quality and equitable access to daycare centres and ECCE opportunities in high-density low-income areas of Dar es Salaam City (Dar).
Context of the role
Reporting to the Children in Crossfire Tanzania Programmes Manager, and with matrix management support from the Senior Specialist for Monitoring, Evaluation and Learning (MEL), the Dar Urban Programme Manager will be based in the Children in Crossfire Dar es Salaam Country Office, and provide management-lead to the set-up, quality delivery and continuous improvements of the pilot ECCE programme in Dar Urban.
View also: Programme Associate G6 Job Vacancy at WFP
Major Responsibilities:
Provide programme leadership on effective markets systems development approaches for privately run [ECD] daycare centres in high-density low income Dar urban setting;
Provide programme leadership to improve the quality of ECCE experience for young children attending private daycare centres in high-density low income Dar urban setting;
Provide management leadership of strategic partnerships with the Dar Daycare Union (UVIWADA) and government MDA2 at national and local levels responsible for regulation and supervision of the daycare subsector;
Overall responsibility for excellent programme management across implementation, reporting, and finance management.
Work closely with the wider Children in Crossfire team providing support as and when required.
Dar Urban (ECCE) Programme Manager Job Vacancy at Children in Crossfire
For more information, read the FULL JOB DESCRIPTION HERE
This role is considered to present a high-priority rating of safeguarding risk. The role works directly with children/vulnerable adults on a regular basis. In regular contact directly with children/vulnerable adults.
How to Apply:
All applicants are required to complete a Children in Crossfire Application Form and email to: jobstz@childrenincrossfire.org.
To download the application form CLICK HERE
Closing date for applications: End of day, Wednesday 22nd March 2023. Only those candidates selected for interview will be contacted.
Documents:
View also: Program Officer, Market Dynamics SOURCE Project Job Vacancy at PATH