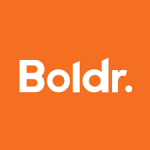 Website Boldr
Founded in 2017, Boldr is defined by the 700+ team members, the 70+ clients we have worked with, and the values and impact we strive for alongside both.
Data Analyst Job Vacancy at Boldr
Description
As a Data Analyst, you will explore and develop data analysis, insights and visualisations for research purposes. You will have the freedom to explore and develop insights based on the various data sets. Successful analysis and visualizations will be built out for use across our departments, and possibly beyond.
WHAT WILL YOU DO
Build, edit and configure dashboards in Data Visualization Software (Tableau)
Connect and merge different data sources
Report out on process proficiencies and deficiencies.
Create an end to end reporting process on our operations and support teams
Collect and transform data by using a scripting language such as SQL
Identify, analyze, interpret and forecast trends in complex data sets to drive business decisions
Ensure accuracy of data across all reporting lines
Leverage proficiency of existing languages and tools required for data analysis including but not
limited to: Google Sheets, SQL, Tableau, R and Python
Assist in any special projects as needed
Data Analyst Job Vacancy at Boldr
Requirements
YOU HAVE…
Bachelor's/College Degree in a quantitative background (Business, Economics, Statistics, Mathematics, Computer Science or other related fields).
Experience in advanced data visualization and database scripting language
Basic skills in Python for data analytics
Basic skills in database scripting (SQL)
Basic level of knowledge in data visualization tools such as Tableau, Power BI or Google Data Studios
General knowledge in machine learning
Advanced skills in cloud-based applications such as Google Drive, Google Sheets, Google Docs and MS Office applications