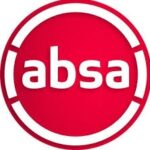 Website ABSA South Africa
Absa Group Limited, and originally Amalgamated Banks of South Africa, is a South African-based financial services group.
Data Governance Manager Job Vacancy at ABSA South Africa
Bring your possibility to life! Define your career with us
With over 100 years of rich history and strongly positioned as a local bank with regional and international expertise, a career with our family offers the opportunity to be part of this exciting growth journey, to reset our future and shape our destiny as a proudly African group.
Job Summary
To lead embedment of data governance and management best practices in Group ComplianceJob Description
• Knowledge of Data Management and Data Governance concepts and frameworks
• Experience in, or knowledge of Master Data Management, Metadata Management, Data Quality and Data Lineage tooling and principles
• Hands-on experience of using one or more of the following or equivalent toolsets (Informatica MDM, Informatica Product 360, SAP MDG, Informatica Axon, Azure Purview, Informatica IDQ)
• Lead the implementation of the RDARR/BCBS239 compliance controls for group compliance in conjunction with all related business units.
• Forge strong business and stakeholder partnerships to ensure widespread adoption of the data governance strategy across the enterprise.
• Align tactical initiatives to the data governance strategy across projects and programs.
• Develop and implement best practices policies and guidance across the company's key systems and data sources, core systems and introduce a consistent company-wide taxonomy and ontology across the company and its systems.
• Lead working sessions with operational and information system owners regarding the on-boarding of new data assets including documentation of processes, procedures, system interfaces, data dictionaries, data models and requirements for all new analytical data assets.
• Actively contribute with a broad-range of stakeholders as part of the Data Governance Council.
Data Governance Manager Job Vacancy at ABSA South Africa
Education
Bachelor`s Degrees and Advanced Diplomas: Physical, Mathematical, Computer and Life Sciences (Required)Absa Bank Limited is an equal opportunity, affirmative action employer. In compliance with the Employment Equity Act 55 of 1998, preference will be given to suitable candidates from designated groups whose appointments will contribute towards achievement of equitable demographic representation of our workforce profile and add to the diversity of the Bank.
Absa Bank Limited reserves the right not to make an appointment to the post as advertised