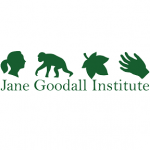 Website Jane Goodall Institute
A global community conservation organization that advances the vision and work of Dr. Jane Goodall
Data Management Analyst Job Vacancy at the Jane Goodall Institute
The Jane Goodall Institute (JGI) is a global community conservation organization that advances the vision and work of Dr. Jane Goodall by conserv­ing chimpanzees and inspiring communities to conserve the natural world we all share, we improve the lives of people, animals, and the environ­ment. We strongly believe everything is connected and everyone can make a difference.
The Jane Goodall Institute Tanzania (JGI-TZ) is a reputable and rapidly expanding non-governmental organization committed to wildlife research, conservation, socio-economic development, and environmental education. The Jane Goodall Institute Tanzania (JGI-TZ) was founded in 2001 by Dr. Jane Goodall, DBE. The JGI Tanzania with its partners makes a difference through community cantered conservation, chimpanzees research projects, youths' environmental education, the innovative use of science and technology, we work closely with local communities in Tanzania, inspiring hope through a collective power of individual action.
The Jane Goodall Institute Tanzania with funding from the United States Agency for International Development (USAID) to support implementation of the new USAID funded project, Tumaini Kupitia Vitendo (TKV) is currently seeking to recruit a suitably qualified and competent Tanzanian to fill the following vacant positions:
Job Position: Data Management Analyst
Program: Tumaini Kupitia Vitendo (TKV)
Duty Station: Kigoma
Job Summary:
The Data Management Analyst (DMA) will work closely with the GIS Analyst to provide technical capacity in designing and administering data collection tools, support data collection and knowledge management system. The job holder will make use of science and knowledge management system, capacity, and resources designed to execute a holistic, collaborative, and systems-based approach supporting all aspects of data collection, integration, analysis, storage, sharing and use, to steer actionable insights, and improving decisions across the entire project. The successful candidate will work in the Data and Knowledge Management section supporting all IRs and crosscutting aspect of the project customize and use JGI's Science and Knowledge Platform by supporting the following activities:
Develop an Integrated Database: The database that need to integrate all collected data from all IRs and Cross-cutting activities serving the needs of Monitoring Evaluation and learning (MEL) and all the intermediate Results (IR) and activity managers to follow project implementation more closely.
Data Collection: Together with MEL section, support development of appropriate data collection tools that will focus on required data for project use in decision-making processes and information needs while providing data standards, data collection protocols, and data models, technologies, and tools to assure that ongoing conservation decision-making processes are evidence-based.
Data Management: In collaboration with GIS Analyst, ensure that all data are standardized cleaned, organized, and stored in appropriate databases online and integrated and centrally managed as part of JGI Science and Knowledge Platform.
Data Analysis and Modeling: Integrate data collected by IRs using JGI Science platform and knowledge, ask questions and test hypotheses in a more holistic way.
Data Visualization, Sharing and Use: Leverage and use the JGI Science and Knowledge Platform, which already supports the DSS in collabora­tion with GIS analyst, and make complex and dynamic data and information accessible for users of all experience levels.
Essential Functions:
Main responsibilities will include but not limited to:
On monthly and or Quarterly bases, produce processed data over indicators for quarterly reporting.
Work with MEL Specialist and Monitoring Officer in supporting planning, implementation leaning and adopting.
Ensure data collection forms are digitized using the agreed data collection tools.
In collaboration with MEL Specialist and Monitoring Officer, design, and implement specific surveys.
Take part in orientation of data enumerators on use of tools and methods for data collection.
Other relevant tasks as assigned by the JGI Chief of Party or his/her designee.
Data Management Analyst Job Vacancy at the Jane Goodall Institute
Minimum Job Qualifications and other Requirements:
o Graduate degree in Statistics/ Computer Science/data Science or related discipline.
o At least 3 years working experience in designing/developing database and Data management supporting reputable Conservation organization with good performance record.
o Solid experience with managing Postgres databases and importantly experiences in managing data in a cloud environment (Azure or AWS). o Strong proficiency in R and Python, with expertise in data manipulation libraries (e.g., pandas, tidyverse).
o Ability to customize electronic data collection, integration, management and sharing tools such ArcGIS Online, Survey123, Field Maps, Quick capture, dashboards, story maps etc.
o Ability to work under pressure, tight deadlines and less supervision, self-motivated person, team player, reporting and presentation skills. Able to spend extended periods in rural settings, o Good Communication skills – fluent in Swahili and English, both verbal and written.
Application Procedure:
All applications should be submitted together with the most recent Curriculum Vitae (CV)/resume, copy of relevant academic certificates & transcripts, testimonials, three names of reputable referees, day-time telephone number or e-mail address, and should be send to the following e-mail address: recruitment@janegoodall.or.tz
Only the shortlisted candidates will be contacted for the interview and provided with interview feedback.
The deadline for submitting the application is 28 September 2023
JGI Tanzania is an equal opportunity employer and considers all applicants on the basis of merit without regard to race, national or tribal origin, religious belief, gender, and marital status.
QUALIFIED FEMALE APPLICANTS ARE HIGHLY ENCOURAGED TO APPLY.