Full Time
R547 299 - R643 880 Per Annum USD / Year
Salary: R547 299 - R643 880 Per Annum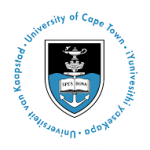 Website University of Cape Town ( UCT )
The University of Cape Town is a public research university in Cape Town, South Africa.
Data Manager Job Vacancy at the University of Cape Town ( UCT )
DATA MANAGER
(Payclass 10; 3-year contract)
CENTRE FOR INFECTIOUS DISEASE EPIDEMIOLOGY AND RESEARCH SCHOOL OF PUBLIC HEALTH
FACULTY OF HEALTH SCIENCES
The International epidemiology Databases to Evaluate AIDS Southern Africa collaboration (IeDEA-SA) is looking to appoint a Data Manager who will be responsible for the day-to-day management of the IeDEA-SA data centre. This entails liaising with participating sites to receive and harmonise large HIV cohort datasets annually, developing and undertaking data quality checks, and liaising with sites on quality and errors. The Data Manager will provide support to the IeDEA-SA team and support the Senior Data Scientist in developing IeDEA-SA's data centre and related projects hosted by CIDER at the School of Public Health & Family Medicine, UCT.
IeDEA-SA (www.iedea-sa.org) is one of seven regional data collaborations (www.iedea.org) funded by the US National Institutes of Health (NIH) to address research questions in HIV/AIDS that require large patient numbers in multiple sites and contexts. Seventeen antiretroviral therapy (ART) programmes in six Southern African countries (Lesotho, Malawi, Mozambique, South Africa, Zambia and Zimbabwe) contribute data and participate in collaborative regional and multiregional analyses led by data centre researchers. The current database includes patient-level data on ±1,718,529 adults and 169,089 children on ART. IeDEA-SA also develops and implements methods to harmonise and analyse data from multiple different sources.
The post would suit someone with an excellent understanding of database management in multiple database environments, meticulous attention to detail and good interpersonal and communication skills. Experience of health information systems, training in medical informatics and experience in a data centre would be additional recommendations.
Requirements include:
• NQF6 or an advanced diploma in an appropriate field: information systems, computer science, statistics, database management.
• Excellent data management knowledge and skills in multiple database environments including:
o 2 years' experience with Structured Query Language and data query tools.
o 2 years' experience of Data Quality Management experience and use of Data Quality Management Tools.
• Being numerate, demonstrating high levels of attention to detail and liking working with and validating data.
• Experience in using STATA and/or R.
• The ability to work in a team.
The following would be advantageous:
• Experience using REDCap; exposure to health/medical data
• Experience working with large datasets
• Experience in medical informatics
Responsibilities include:
• Responsible for all day-to-day data management activities:
o Liaise with site investigators and data managers to receive annually updated datasets in IeDEA-SA data transfer format.
o Develop and undertake data quality checks and merge with other datasets on the server.
o Run data quality checks and liaise with sites regarding data quality and errors.
• Provide data for regional and multiregional analyses in line with complex analytic proposals.
• Assist the Senior Data Scientist in setting up standard procedures for data processing and management.
• Provide data management support to staff and students within CIDER.
• Maintain strong working relationships with data centre staff (Universities of Cape Town and Bern) and with site investigators and data managers from other IeDEA regions.
• Participate in the IeDEA data harmonization and data task force working groups.
The annual remuneration package for 2022, including benefits, is between R547 299 and R643 880.
To apply, please e-mail the below documents in a single pdf file to Ms Tracy Moore at recruitment05@uct.ac.za
– UCT Application Form (download at http://forms.uct.ac.za/hr201.doc)
– Letter of motivation that speaks to the specific requirements of the position, and
– Curriculum Vitae (CV)
Data Manager Job Vacancy at the University of Cape Town ( UCT )
Please ensure the title and reference number are indicated in the subject line.
An application which does not comply with the above requirements will be regarded as incomplete.
Only shortlisted candidates will be contacted and may be required to undergo an assessment.
Telephone: 021 650 5405 Website: www.publichealth.uct.ac.za
Reference number: E220470 Closing date: 08 January 2023
UCT is a designated employer and is committed to the pursuit of excellence, diversity and redress in achieving its equity targets in accordance with the Employment Equity Plan of the University and its Employment Equity goals and targets. Preference will be given to candidates from the under-represented designated. Our Employment Equity Policy is available at www.hr.uct.ac.za/hr/policies/employ_equity.
UCT reserves the right not to appoint.
Check Out : Free Downloadable Job Application / Cover Letter Sample