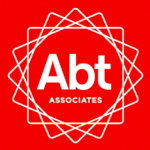 Website Abt Associates
Abt Associates uses data and bold thinking to improve the quality of people's lives worldwide.
Data Officer Job Vacancy at Abt Associates
Data Officer – Health Electrification and Telecommunications Alliance (HETA)
The World at Abt 
Solving the world's most pressing issues and improving the quality of life for people worldwide is what we do every day at Abt Associates. Creating a more equitable world is no small task, but we are driven by big challenges.
We are a team of 3,000+ people in over 50 countries working in unison and focused on the bigger picture. Only by sharing our commitment, energy, and innovationdo we affect change and push the boundaries of what's possible. We welcome diverse ideas, backgrounds, and viewpoints – joining Abt means access to exceptional thinkers at the top of their game.
To thrive at Abt is to embrace flexibility and collaboration. Our open culture allows you to balance your work and personal life as needed to optimize personal well-being. Creating a more equitable world starts from within – we look after people around the world, and we'll do the same for you.
Ready to embrace rewarding and meaningful work? Now's your chance.
The Opportunity:  Launched in October 2022, the Health Electrification and Telecommunications Alliance (HETA) is Power Africa's flagship initiative for health facility electrification and digital connectivity in sub-Saharan Africa, implemented by Abt Associates in partnership with RESOLVE, Inc, Bechtel.org and Orange. As a global development alliance (GDA), our approach is to catalyze public-private partnerships to co-invest and collaboratively develop sustainable business models that increase access to reliable, renewable energy and internet connections for health facilities across the region. We are exploring a range of context-driven business models that approach energy as a service—paying for electricity delivered rather than equipment installed. Successful business models will generate revenue to ensure long-term operations and maintenance of the systems—addressing a key challenge for sustainability and creating job opportunities in the communities where we work.
HETA is looking for a Data Officer to support its MEL Director by managing collection, capturing, data efficiently, conducting analysis, and ensuring data quality, integrity, and security which is essential for the success of HETA.
Core Responsibilities
Gather and record data related to health facility electrification and telecommunications, including project progress.
Analyze data to track progress and outcomes and generate insights that can inform decision-making and improve program efficiency.
Maintain and update databases to ensure data accuracy and accessibility while following data security protocols.
Create customized reports and dashboards to communicate key findings, program progress and outcomes to stakeholders.
Use customizable queries to generate project reports and statistics.
Associate graphics and mapping features with data for visual representation.
Ensure geolocation of data, particularly for facilities and indicators.
Create interactive maps to represent project-related information.
Ensure data quality by implementing validation checks and data cleaning procedures.
Monitor data accuracy by verifying that data values align with expected values.
Ensure that all required data fields are complete, and missing data is appropriately handled or resolved.
Perform periodic data audits to verify data accuracy and integrity.
Identify and rectify discrepancies between the data management system and source data.
Protect confidential program data and ensure compliance with relevant data protection regulations.
Train and educate staff on data management best practices and the use of data-related tools and systems.
Develop and implement tools to track program performance and identify areas for improvement.
Establish a Document Management System (DMS) for archiving and managing all documentation related to indicators and reporting per the MEL plan.
Address data-related challenges and provide solutions to improve data management processes.
Any other duties as requested by HETA management team.
What we value
A bachelor's degree in a relevant field such as Information Technology, Computer Science, Data Management, Data Science, Statistics, or a related discipline.
Proficiency in data management software and tools, database management, data analysis tools, and relevant programming languages (e.g., SQL, Python, R, Tableau and Airtable). Excel, and data visualization software. Familiarity with Geographic Information Systems (GIS) may also be beneficial.
At least 5 years of experience in Data Management and MEL (Monitoring, Evaluation, and Learning) in health or development programs, particularly in Sub-Saharan Africa. Experience with electrification or telecommunication programs is a plus.
Experience in project management, including planning, monitoring, and evaluation.
Strong communication skills, including the ability to convey technical information to non-technical stakeholders.
The associate should be based in the following surrounding areas: Kenya, Ethiopia, Tanzania, Uganda, Mozambique
Proficiency in collecting, storing, organizing, and maintaining data for health facility electrification, and telecommunication
Ability to analyze data to identify trends, patterns, and areas for improvement.
Experience in managing databases, ensuring data security, and optimizing database performance.
Familiarity with relevant software and tools for data management and analysis, as well as knowledge of data security and privacy best practices.
The capability to identify and solve data-related issues, ensuring data accuracy and reliability.
Data Officer Job Vacancy at Abt Associates
What We Offer
We foster an environment where you can Thrive Your Way. Our innovative total rewards programs are designed to help balance your work and personal life. The approach toward your wellbeing centers around comprehensive benefits and professional development.
Abt Associates is an Affirmative Action/Equal Opportunity employer committed to fostering a diverse workforce. Abt Associates provides market-competitive salaries and comprehensive employee benefits. Local candidates strongly encouraged to apply.
Disclaimer: Abt Associates will never ask candidates for money in exchange for an offer of employment. 
How to Apply :
Recommended: Read our Job Tips Here to enhance your Application