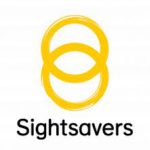 Website Sightsavers
Protecting sight and fighting for disability rights
Data Quality and Capture Officer Job Vacancy at Sightsavers
Sightsavers is looking for a Data Quality and Capture Officer to support the delivery of our new strategic monitoring systems and process and ensure high quality data throughout Sightsavers work.
Salary: Local terms and conditions apply
Location: Bangladesh, Cote d'Ivoire, Burkina Faso, Liberia, Nigeria, Sierra Leone, Mali, Zambia, Uganda, Tanzania, or Kenya.
Contract: 12 month Fixed Term Contract
Responsibilities
About the role
We are looking for an experienced data quality professional to help us support the delivery of our new strategic monitoring systems and process. You will be responsible for the Learning, Accountability, Monitoring, Performance (LAMP) data collection tools and processes, providing updates to the tools and integrating them into Sightsavers systems and processes. You will also work on ensuring that the data collected using these tools is transformed and cleaned so that it can be easily integrated into other systems and data visualisation software.
This is a highly collaborative role, working closely with the Data Visualisation Officer and technical and office staff.
Key duties will include:
Data capture, tool development, maintenance, and support
Maintain LAMP data collection tools, working with global teams to adjust and meet ongoing LAMP requirements.
Build data capture tools into DHIS2 to facilitate the increased amount of data that will flow through the new platform.
Create training materials and provide training on all LAMP data capture tools, systems, and processes.
Collaborate with the Data Visualisation Officer (LAMP) on data cleaning, as well as dataflow creation and maintenance, to ensure data captured for LAMP is fully documented and represented clearly and coherently
Data quality and validation
Complete a comprehensive review of data quality across all LAMP data sets
Strengthen data validation across all tools and ensure that where possible fields contain the correct data types
Embed LAMP into organisational systems and processes
Support roll out of the new indicator reference guide ensuring that the LAMP indicators are synergistic with data capture systems.
Support the building of the new DHIS2 platform, working closely with the developers to deliver the requirements of project teams for all their LAMP data management needs.
Align economic empowerment databases with Sightsavers outputs database as well as integrating economic empowerment data capture into DHIS2.
This is a varied role, please read the full job description for further details and full list of responsibilities.
Skills and Experience
This is an ideal opportunity for someone with exceptional data cleaning, collaborative working and data management skills. To succeed in this role, you will need:
Essential
Undergraduate degree in statistics, International Development, ICT, data analytics, geography, or appropriate equivalent.
Understanding and demonstrated experience of data capture and data management.
Experience working and supporting staff in different contexts (face to face, online).
Understanding of international development issues and a commitment to equality of opportunity for disabled people.
Comfortable with manipulating quantitative and qualitative data and producing relevant documentation e.g., data dictionaries and technical guides.
Good analytical skills with the ability to identify important issues and communicate these effectively to colleagues.
Able to work with multiple stakeholders and ensure differing concerns and priorities are effectively managed.
Proficient in using the Microsoft Office suite, particularly Excel to an advanced level e.g., Pivot tables and Index/Match.
Demonstrated ability to communicate information, practices, and ideas to a non-technical audience.
Desirable
Master's degree in statistics, international development, ICT, data analytics, geography, or appropriate equivalent.
Relevant overseas experience e.g. voluntary work
Experience developing or managing applications in DHIS2.
Experience of using visual analytics software such as Microsoft Power BI or Tableau.
Experience using Commcare or Microsoft Power Apps.
Experience using Microsoft Power Automate.
Experience using VBA in Microsoft Excel.
Spoken and written French language skills.
Data Quality and Capture Officer Job Vacancy at Sightsavers
Next steps
To apply for this exciting new opportunity, please complete an application via our recruitment portal. We are particularly interested in learning of your motivations for applying.
Remote interviews are scheduled to take place on 12, 14 and 15 of December 2023, please ensure you are available for this date. The evaluation process will include a data-based task to be completed remotely. If successful at task, you will be selected for interview.
Closing date: 27 November 2023
As an equal opportunity employer, we actively encourage applications from all sections of the community. Sightsavers is a Disability Confident Leader and qualified people with a disability are particularly encouraged to apply.
Sightsavers is an employer that does not tolerate any form of harassment and has zero tolerance for sexual exploitation and abuse. All potential candidates will be subjected to rigorous background checks and controls.