Full Time
Applications have closed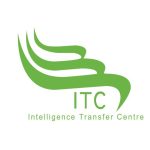 Website Intelligence Transfer Centre
ITC aims to integrate intelligence and wisdom through experience using cutting-edge research and the latest training inventions
Delegate Sales Executive Job Vacancy at Intelligence Transfer Centre
Description
A Research and Development company based in Randburg has several opportunities for Delegate Sales Executives to work within a range of sectors and engage in content-driven conferences, training, and virtual events.
The successful candidate will be needed to possess a high level of professionalism and the ability to communicate. To become a success in this role you will need to be…
Candidates should be from surrounding areas.
Email CV's: marcus@intelligencetransferc.co.za
Requirements
* Commercially minded.
* Demonstrate knowledge of successful sales processes.
* A self-starter with a proven track record in sales and making high volume outbound sales calls.
* Experienced in selling to senior managers, directors and C- level individuals.
* A driven individual who is able to work on their own initiative.
* Resilient and unbreakable under pressure.
* Highly confident.
* Customer focused and able to problem-solve quickly.
* Extremely well organized and work well to tight deadlines.
* Ideally experienced in working with conferences.
* Highly proficient in IT and MS Office Suite.
Delegate Sales Executive Job Vacancy at Intelligence Transfer Centre
View: Important Points to Consider in Writing a Job Application Letter
Previous experience in conferencing and training industry will be an advantage.
Benefits
Basic salary + Commission on offer and to be discussed at interview stage.