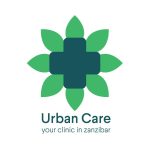 Website Urban Care Clinic
Medical Healthcare Clinic in Zanzibar, delivering personalised and professional healthcare services.
Description
Dentist Job Vacancy at Urban Care Clinic
We are looking for YOU!
Are you a dentist with high work ethics, able to work independently and looking forward to join a young, motivated and friendly team?
Our minimum requirements:
Dental Diploma, DDS preferred
minimum 1-2 years working experience
patient-centered care
enthusiastic about professional development able to perform the following procedures: Complete exams, x-rays, and dental cleanings, fillings, root canals, and extractions, preventive dentistry, cosmetic dentistry (such as whitening, porcelain and composite veneers), implants (placement and restoration), crowns, bridges, full and partial dentures, oral appliances for control of sleep apnea, preventive care, periodontal therapy, and nutritional counseling .
Dentist Job Vacancy at Urban Care Clinic
How to Apply :
Read: The Job Application Letter Checklist
Please send your full application including cover letter, CV and relevant professional certificates to contact@urbancare.clinic
—
Urban Care   |  Fumba Town
Zanzibar  |  Tanzania