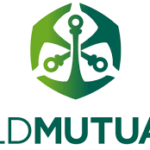 Website Old Mutual
Old Mutual Limited is a pan-African investment, savings, insurance, and banking group.
Detection Analyst Job Vacancy at Old Mutual
Job Description
Ensure that threats are detected and neutralised through fraud discovery tools, leveraging data to discover new insights and that any significant learnings is fed back into the forensic team and the business to prevent repetition and further losses.
Apply analytical skills to ensure data used for all forensic work is comprehensive and fit for purpose.
Identity and investigate trends, conduct behavioural analysis and engage with the broader team to identify additional fraud detection initiatives.
Maximise the performance of forensic tools, systems and associated data to contribute directly to the proactive detection of fraud and reduction of fraud losses.
Provide data-driven insights derived from the data analysis and fraud detection systems.
Lead the implementation of intelligent detection automation throughout the business value chain.
Make use of data analytics for effective fraud detection monitoring, reviewing, analysing, and assist in the development and optimisation of fraud detection models.
Analyse and assess industry fraud alerts against internal databases to determine if there is exposure.
Conduct monitoring and investigation into exceptions reflected on all automated reports.
Perform investigations into all potential fraud alerts generated by the forensic tools.
If exceptions highlight control failures, assistance needs to be provided to strengthen the control environment by introducing new initiatives towards achieving an effective control system within the business.
Continuous improvement to ensure effective service
Advise the business on corrective solutions to mitigate risks and to improve the control environment
Ensure adherence to organisational policies, practices and procedures.
Identify solutions to enhance cost effectiveness and increase operational efficiency.
Service delivery to ensure customer satisfaction
Maintain service, quality and desired outputs across the business process by ensuring compliance to tactical policies, procedures and standards.
Establish productive operational relationships with key stakeholders in the various channels and administrative teams.
Develop work routines in line with operational plans / schedules in order to manage achievement of service delivery goals.
Share knowledge on, and participate in the creation of new standards, control systems and procedures to maintain service delivery.
Manage quality people practices
Align own behaviour with the organisation culture and values.
Share and transfer product, process and systems knowledge to colleagues and team members.
Collaborate and work with the business to deliver required service levels.
Actively share information with other team members regarding successes, issues, trends and ideas.
Detection Analyst Job Vacancy at Old Mutual
Experience, Knowledge & Skills Required
Grade 12
Bachelor's degree
Expert in MS Excel, SAS and Power BI
Analytical and capable of succeeding in a fast-paced team environment with minimal supervision.
Expert in big data analytics, scripting and programming. Building algorithms and designing experiments to merge, manage, interrogate, and extract data to supply financial crime exception reports.
2 – 3 years' experience in data analytics.
Professional membership of the Association of Certified fraud Examiners would be advantageous.
Education
Bachelors Degree (B) (Required)
Closing Date