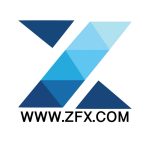 Website ZFX
Zeal group of companies (collectively Zeal Group) is a business portfolio comprising regulated financial institutions (trading as ZFX) and fintech companies ...
Digital Analyst (Remote) Job Vacancy at ZFX
Description
We are seeking a Digital Analyst to support the analysis and reporting of the company's customer base in a scalable, data-driven and cost-efficient manner.
This role will work closely with the media buying team to track and monitor media buying on the daily basis for web and app using tag management solutions and SQL.
This role will also build ad hoc reports and provide analysis for the wider digital team, focusing on digital traffic analysis.
This position requires the capability to talk with different stakeholders to understand and meet requirements of ad hoc reporting and analysis.
Key Objective of Role:
The Digital Analyst will be responsible for tracking and reporting of all digital traffic to the website and app
Key Responsibilities:
Your primary responsibilities, but not limited to:
Build custom SQL reports
Manage all BigQuery dataset
Create media buying ROI reports through data matching
Integrity and QA report checks
Set and build reports to monitor digital KPI's
Build custom dashboards for digital (Data Studio, Google Analytics, Amplitude)
Housekeeping of digital traffic data consistency
Providing high level insights to senior management, and detailed insights to media buyers and campaign managers.
Manage web and app tracking through GTM and Appslfyer
Digital Analyst (Remote) Job Vacancy at ZFX
Requirements:
Highly efficient in SQL
Familiar with BigQuery
Efficient in Google Analytics, Data Studio or equivalent
Proficiency in JavaScript, tag management solutions and web analytics tools
Strong knowledge in basic data prep, cleaning and matching
Minimum 3 years' experience in analysis of digital traffic and performance marketing
Huge plus having app attribution and tracking knowledge
Read: Important Points to Consider in Writing a Job Application Letter
How to Apply :