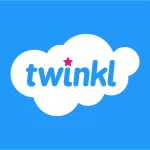 Website Twinkl
Twinkl is a British online educational publishing house, producing teaching and educational materials
Description
Join our Talent Pool for Digital Copywriters based South Africa!
Location: Work from home (based in South Africa)
Annual Salary: $6.50 USD per hour
Contract Type: 12-months fixed term (with an expectation that this will be renewed). Self-employed contractor. Responsible for own taxes. No benefits.
Hiring Manager: Rachael Sprague
Recruiter: Charlotte Harris
Are you a skilled writer looking for career opportunities at Twinkl? Would you love to use your English writing skills and experience to help those who teach?
If you are interested in joining the amazing Twinkl team, please send us your CV and a cover letter to be considered for our Copywriter Talent Pool. When a suitable copywriting role become available, we'll get in touch regarding the next steps of the recruitment process.
Being in the talent pool does not prevent you from applying for other Twinkl roles, so please keep an eye on our careers page for relevant opportunities, too!
As a Digital Copywriter, you will join our in-house SEO team to make improvements to Twinkl's on-page content and overall organic reach. You will optimise resource pages, advise other departments within the business and write long-form content in order to positively impact search page rankings.
Twinkl's SEO team are a friendly group of driven individuals who love to write and are passionate about continuous learning, Google algorithms and pushing content to be as engaging as possible. If you are a strong commercial copywriter, an SEO enthusiast or a digital marketeer, we'd love to hear from you!
How you'll spend your day:
On-page editing: You will spend the bulk of your time writing SEO-optimised content for Twinkl resource pages, addressing the needs of teachers, parents and other Twinkl users. You'll also edit on-site copy to target high-value search terms with the aim of improving our search engine rankings.
Long-form content: In addition to on-page edits, you will be tasked with writing long-form content including blog posts, event pages and 'Twinkl Teaching Wiki' pages to gain SERP features and high-ranking keywords.
Data skills: You will be expected to evaluate the effectiveness of your own work using data skills, including reporting, analysis and visualisation. We will provide training with members of our specialist team to help you develop and continuously build on these skills.
You may also be asked to contribute to additional projects, such as providing SEO training to other departments in the company, conducting competitor research and any other initiatives which will increase Twinkl's online profile.
You may end up working specifically on one of Twinkl's dedicated product teams, collaborating with the Product Owner to improve visibility and spot opportunities that will help increase traffic to their page.
You'll work with:
A friendly and collaborative team of Digital Copywriters, SEO Executives and Content Executives working to continuously improve Twinkl's organic reach around the world, through strategic experimentation and proven SEO strategies.
One of our friendly and talented Growth Marketing Team Leaders.
The Head of Growth Marketing, Rachael Sprague.
In this role, you will learn:
How to optimise on-page content using SEO fundamentals, and best practice for copywriting.
How to use SEO software including Google Analytics, SEOMonitor, SEMRush and more.
A choice of specialist skills such as technical SEO, competitor analysis, B2B marketing, training, experimentation, data handling, and visualisation.
You will also have the opportunity to build leadership and technical skills and pursue paths of progression within the SEO team and the wider company.
Digital Copywriter Job Vacancy at Twinkl
Requirements
To succeed in the role, you will:
Work on a variety of projects to improve Twinkl's organic reach.
Write (and make edits to) on-page content to optimise for key search terms.
Be detail-oriented and demonstrate strong written communication.
Be customer-focused and consider how to improve the site experience for our users.
Have excellent time management skills and take ownership of the projects you work on.
Be accountable for the quality of your pages, in line with our quality fundamentals.
We're interested in anyone who meets one, or a combination of the following:
Exceptional English copywriting skills with professional or freelance experience to demonstrate this
An undergraduate degree or higher in a relevant area of study (eg. Digital Marketing, Journalism)
A keen interest in Search Engine Optimisation (SEO)
In return for everything you can bring, we can offer you an exciting role in a fast-growing and dynamic global business, with plenty of career opportunities.
Benefits
Here's a couple of the things that make Twinkl a great place to be:
A friendly, welcoming, and supportive culture. We believe work should be fun, and we always put people before process.
Flexible work-from-home positions.
Diversity, inclusion, and belonging. Our Employee Network Program includes working groups for LGBTQ, People of Colour, Disabilities (visible and invisible), Women in Tech, and Working Parents.
Continuous Professional Development (CPD). Our ever-evolving program includes monthly progression reviews, Twinkl's Management Scheme, commercial awareness training, leadership coaching quads, career chats, and mentoring.
Collaboration across continents! You'll plug into a global team working to help improve the lives of educators around the world.
If you require a reasonable adjustment to the application/selection process to enable you to demonstrate your ability to perform the job requirements, please include this at the foot of your covering letter. This will help us understand any modifications we may need to make to support you throughout our selection process