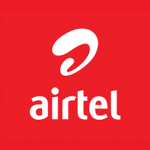 Website Airtel Tanzania PLC
Tanzania's leading provider of prepaid, postpaid mobile, Internet services & Mobile Money.
Digital Marketing Specialist Job Vacancy at Airtel Tanzania PLC
Airtel Tanzania PLC is one of the leading providers of telecommunications and mobile money services with operations across Tanzania. Headquartered in Dar es Salaam, Airtel Tanzania ranks amongst the top 3 mobile services providers in Tanzania in terms of subscribers. Airtel Tanzania offers an integrated suite of telecommunications solutions to its subscribers, including mobile voice , data services as well as mobile money services both nationally and internationally. Airtel Tanzania aims to continue providing a simple and intuitive customer experience through streamlined customer journeys.
Airtel Tanzania PLC was launched in October 2001 and is Tanzania's most innovative mobile phone operator, which has introduced many "firsts" in the telecommunications sector.
Airtel Tanzania PLC is looking for a suitable candidate for the Digital Marketing Specialist Position under Marketing Department. The Digital Marketing Marketing Specialist is fully accountable for growing brand/product presence and awareness by developing Creative, Media strategy and Execution plan for Digital Media. This is a pivotal role in working with Creative Agency and Head of brand & communication to ensure effective customer engagement with Airtel brand on all social media channels.
Responsibilities
Digital Strategy Development
Create comprehensive digital marketing strategies that align with the organization's overall goals and marketing strategy.
Create product specific Digital Media strategy.
Identify target audiences, analyze market trends, and choose the most effective digital channels and tactics to reach potential customers.
On top of consumer preferences, likes, dislikes and changing media habits.
Develop influencer strategy to increase reach and effectiveness of communication.
Content Creation and Management
Work with Creative Agency and cross functional teams to create engaging and relevant content is a key part of digital marketing.
This includes blog posts, creating videos, designing graphics, and managing social media content.
Content should resonate with the target audience and convey the brand's message.
Social Media Marketing
Develop social media strategies, create content calendars, develop paid advertising strategy to reach specific demographics.
Grow followers, likes, engagement scores across all social media channels – FB, Instagram, TikTok, YouTube etc.
Develop process for lead generation and lead management through all social channels, including web-site.
Management of Website & Linked-in
Update website with new product launches.
Identify areas for improvement in user experience, landing pages, and conversion funnels to increase the likelihood of conversions.
Update Linkedin with communication on strategic launches and projects.
Data Analysis & Monitoring Digital Media Spends
Stay up to date with emerging digital marketing trends and technologies.
Manage budgets, monitor ad performance to ensure a positive return on investment and growth in Brand Scores – TOMA, Power, social listening.
Analyze data from various sources, such as website analytics, social media insights, social listening, and email campaign metrics to ensure positive return on investment and competitiveness of results.
Monitor online mentions and engage with customers to manage brand perception.
Conduct on-line market research and analyze trends to identify new opportunities and improve campaign performance.
Managing Customer Interaction on Social Media
Collaborate with Customer Experience team to manage customer interaction on social media.
Develop social listening trackers based on customer conversations on social media for Airtel and Competition.
Work with cross functional teams to improve customer experience.
Develop strategy to grow positive feedback and manage negative reactions on social media.
Any other duties as assigned by line Manager
Digital Marketing Specialist Job Vacancy at Airtel Tanzania PLC
Educational Qualification, Experience & Competencies
Education and Certification:
Must Have:
Bachelors' degree in Marketing, Business Administration or any other related field
Specialization in social media marketing
Masters Degree in marketing will be an added advantage
Relevant Experience Experience:
Minimum 5 years managing Digital marketing from Marketing Agencies, Telecom Industry or a Company with large presence on social media
Strong understanding of digital marketing channels including SEO ,PPC, Social Media ,Email Marketing and display advertising
Excellent Analytical skills and experience with web analytics tools ( e.g Google Analytics, Social listening etc
Skills and Competencies
Strong negotiation and project management skills.
Excellent written, verbal, and interpersonal skills
Ability to lead, develop and train team members
Proficiency in writing reports
Excellent Excel, Visio, and PowerPoint skills.
Creativity (out-of-the box thinking) & Innovation
The deadline for the Application is September 21, 2023.
Only shortlisted candidates will be contacted.
We are an equal opportunity employer and value diversity. We therefore do not discriminate against applicants on the basis of, among others, their race, disability, their race, disability, religion or gender. All employment opportunities are decided on the basis of qualifications, merit and business need