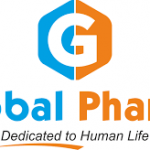 Description
Document Control Clerk  Secretary Job Vacancy at Global Pharma Limited
Global Pharmacy Group has vacancy for:-
TITLE: DOCUMENT CONTROL CLERK  SECRETARY
Female Candidates only.
DEPARTMENT: ADMINISTRATION
DEFINITION: Under supervision, assists with creation and maintenance of files, locates materials, assists in the location of data, and doing related work as required.
ESSENTIAL FUNCTIONS:
Performs a variety of general filing duties of varying difficulty.
Creates files, assembles papers, checks for duplication, maintains sequence, insures all enclosures are with cover documents.
Keeps files neat and orderly and repairs files as needed.
On request, researches and locates information required.
May assist in entering data in to computer system; may index material in the district library.
May assist the word processing center in various tasks, such as switchboard relief operator, photocopy room relief operator and other duties such as required.
May work in vaults and in areas containing dust.
Need to Travel across various locations in Tanzania.
Document Control Clerk  Secretary Job Vacancy at Global Pharma Limited
MINIMUM QUALIFICATIONS:
Knowledge of:
-Business English, including vocabulary, correct grammatical usage, spelling, and punctuation.
-Modern office practices, procedures, typing and filing methods.
-Office machines and their operation, including typewriters, photocopy and computer work station.
Ability to:
-Perform routine and unusual filing.
-Work tactfully, effectively, and courteously with people contacted in course of work.
-Type accurately at a speed of 45 words per minute from clear copy.
-Work in an office setting as a member of a group.
-Maintain efficiency and productivity while being interrupted numerous times daily.
-Follow written and oral directions.
-Learn, interpret and apply pertinent subject matter procedures, precedents and policies of the document control center.
MINIMUM QUALIFICATIONS (Cont.):
Training and Experience: Any combination of training and experience which would likely provide the required knowledge and abilities is qualifying.
Kindly send your cv on or before 30/04/2023 to
Email- info.globalpcy@gmail.com
Shortlisted candidates will be contacted for personal interview.
Global Pharmacy