Full Time
Applications have closed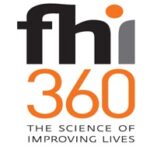 Website FHI 360
FHI 360 is a nonprofit human development organization based in North Carolina.
Driver Job Vacancy at FHI 360.
FHI 360 is a nonprofit human development organization dedicated to improving lives in lasting ways by advancing integrated, locally driven solutions. Our staff include experts in Health, Education, Nutrition, Environment, Economic Development, Civil Society, Gender, Youth, Research and Technology; creating a unique mix of capabilities to address today's interrelated development challenges. FHI 360 serves more than 60 countries. Currently, we are seeking suitably qualified candidates to fill in a Driver position in Shinyanga for its EpiC project in Tanzania
The Meeting Targets and Maintaining Epidemic Control (EpiC) is a 5-year global project funded by the U.S. President's Emergency Plan for AIDS Relief (PEPFAR) and the U.S. Agency for International Development (USAID), dedicated to achieving and maintaining HIV epidemic control. The project provides strategic technical assistance and direct service delivery to break through barriers to 95-95-95 and promote self-reliant management of national HIV programs by improving HIV case-finding, prevention, and treatment programming. In Tanzania, EpiC will be implementing an HIV service delivery project among key and priority populations, adolescent girls and young women; and orphans and vulnerable children which aims to reduce HIV infections in pursuit of reaching 95-95-95 goals. To achieve this goal, the program will support targeted prevention and case finding strategies at community level amongst the targeted populations
Job Description
The Driver will be responsible for driving EpiC staff, consultants and visitors to locations for project meetings and activities and maintaining project vehicles.
Specific duties include:
Driving staff to meetings and appointments as assigned.
Operating the vehicle in accordance with the FHI 360 Vehicle Policy and ensuring that passengers comply with this policy e.g. vis-a-vis the wearing of seat belts for example.
Responsible for day to day maintenance of the assigned vehicle including checking oil, water, battery, brakes, tires etc.; and ensuring it remains undamaged and in working order.
Maintaining the vehicle travel and maintenance log as per policy
Managing the daily mileage record and petrol consumption.
When dealing with outside organizations, presenting FHI 360 in the best possible manner by being tidy, helpful and courteous.
Reporting to the Supervisor immediately as possible any accident involving an FHI 360 vehicle and assisting in the investigation of and follow up to any such accident.
Notifying the supervisor of any maintenance or vehicle problems.
Ensuring the vehicle is at all times kept clean and tidy.
Performing other duties as assigned by the supervisor.
Driver Job Vacancy at FHI 360
Minimum Requirements
Secondary School or Vocational education plus at least three years' driving experience. Certification from a reputable Driver's Education program will be an added advantage.
Must have a current, valid license with an excellent driving record showing no history for accidents.
Must be a skilled and experienced safe driver for highway driving, preferably 3-5 years of local highway driving
Sound knowledge of driving rules and regulations.
Preferred working experience with an international organization or donor project/NGO sector.
Skills in minor vehicle repair.
Good oral communications ability in both Kiswahili and English.
Good personal qualities with ability to function in a team environment that includes different age ethnicities and culture groups; demonstrated cultural sensitivity and sound understanding of the needs of KVP and other vulnerable groups.
Demonstrated high level of personal integrity.
Excellent organizational, time management and interpersonal skills
Commitment to the highest ethical and professional standards.
Ability to work after normal office hours.
Basic knowledge of First Aid.
Good knowledge of the region where the duty station is and surrounding area, streets neighbourhoods, airports, government offices and Tanzania Regions.
How to Apply:
FHI 360 has a competitive compensation package. Interested candidates may apply online by uploading his/her Application Letter, Curriculum Vitae (CV)/Resume, Photocopies of Certificates and Names and Addresses of three (3) referees
Only short-listed candidates will be contacted
This job posting summarizes the main duties of the job. It neither prescribes nor restricts the exact tasks that may be assigned to carry out these duties. This document should not be construed in any way to represent a contract of employment. Management reserves the right to review and revise this document at any time.
FHI 360 is an equal opportunity and affirmative action employerwhereby we do not engage in practices that discriminate against any person employed or seeking employment based on race, color, religion, sex, sexual orientation, gender identity, national or ethnic origin, age, marital status, physical or mental disability, protected Veteran status, or any other characteristic protected under applicable law.
FHI 360 will consider for employment all qualified applicants, including those with criminal histories, in a manner consistent with the requirements of applicable state and local laws.
FHI 360 fosters the strength and health of its workforce through a competitive benefits package, professional development and policies and programs that support a healthy work/life balance. Join our global workforce to make a positive difference for others — and yourself.
Please click here to continue searching FHI 360's Career Portal.
Check Out : How to Write a Good Driver Job Application Letter ( with an Example )