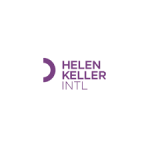 Website Helen Keller International Tanzania
Helen Keller International is a global health organization dedicated to eliminating preventable vision loss, malnutrition, and diseases of poverty.
Driver Job Vacancy at Helen Keller International Tanzania
Job Description
Driver
Dar es salaam, Tanzania
Established in 1915 with Helen Keller as a founding trustee. Helen Keller International works to save the sight and lives of the most vulnerable and disadvantaged. Headquartered in New York City. Helen Keller Intl currently conducts programs in 20 countries in Africa and Asia as well as in the United States. Helen Keller Intl is known for sustainability, reliability, efficiency, and the highest level of technical expertise in fighting and treating blindness and malnutrition.
Helen Keller Intl Tanzania works in partnership with the Ministry of Health, Community Development, Gender, Elderly and Children (MoHCDGEC), Prime Minister's Office (PMO), Local Government Authorities (LGAs), local NGOs, and other national and international development partners in the areas of nutrition and Neglected Tropical Diseases. Helen Keller Intl is seeking the Country Nutrition Programs Lead to support all of its nutrition programs in Tanzania.
Scope of Position
The Driver will provide overall support to the administration and program staff.
Position Title: Driver
Department: Finance and Operations Department
Duty Station: Dar es Salaam
Duration: 1 year (with possibility of extension)
Functional Relationship
The Driver reports directly to the Procurement & Logistics Officer
Specific Responsibilities
The Diver will be responsible for the following, under each area of accountability:
Logistics Support
 Drives HKI staff and officials to meetings, field missions and ports of entry and exit.
 Collects and delivers mail, packages and equipment; and maintains records of all deliveries and distributions.
 Obtains security clearance for field missions where necessary.
 Performs airport pick-up duties. Vehicle Maintenance
 Ensures that the assigned vehicle is compliant with the HKI's minimum operating standards and Vehicle Policy requirements.
 Reports need for minor repairs and regular maintenance to Administrative Assistant and ensures that the vehicle is always kept clean and in good running condition.
 Ensures safety and custody of the vehicle, including tools.
 Ensures availability of all the required documents/supplies including vehicle insurance, , logs, office directory, map of the city/country, first aid kit, and necessary spare parts are in the assigned vehicle.
 Ensures that, in the event of an accident involving the office vehicle, the necessary steps required by rules and regulations are followed. Administrative Support
 Maintains records for vehicles, logs official trips, records daily mileage, records the use of fuel vouchers, and keeps records on consumption.
 Keeps track of insurance and other tax formalities
 Assist office staff in filing, photocopying and maintaining stores when required. Assists in the mailing and distribution of newsletters and publications and arranges to pay office telephone and other bills, as required.
People Management & Leadership
 Exchanges relevant information and maintains an open line of communication with colleagues and his/her supervisor.
 When necessary, translates in local language for the head of office and/or official personnel when using the car.
 Actively participates in Country Office operations meetings.
 Ensures that all required driving training is successfully completed, and certifications are kept up to date
Driver Job Vacancy at Helen Keller International Tanzania
Qualifications/Eligibility
 Minimum of secondary school leaving certificate.
 Valid driver's license.
 Trained in defensive driving techinics
 NIT Certification is required
 3 years work experience as a driver in an international organization, embassy or UN system with a safe driving record.
 Prior experience as a professional driver, especially in a VIP or executive driving capacity, is often preferred
 Knowledge of driving rules and regulations, chauffeur protocol and courtesies
 Conversant with the road network and traffic regulations of Tanzania.
 Skills in minor vehicle repairs
 Fluency in oral and written English.
 Effective communication is crucial.
 Elementary use of computers (e.g. email, internet, word processing).
 Excellent time management.
 Driver should be capable of remaining calm and handling the situation appropriately, whether it involves a medical issue or a security concern.
 Drivers should have a heightened awareness of security concerns and be trained in defensive driving techniques. They need to be able to react calmly and quickly in emergency situation
 Ability and willingness to flex work hours in field work
To Apply
Qualified candidates should submit a Cover Letter and Resume at TZ.Recruitment@hki.org with the subject line: Driver by 08th December 2023.
HELEN KELLER INTL:
– DOES NOT CHARGE A FEE AT ANY STAGE OF THE RECRUITMENT PROCESS
(APPLICATION, TEST, INTERVIEW, MEETING, PROCESSING, OR TRAINING)
– DOES NOT ASK FOR INFORMATION ON APPLICANTS' BANK ACCOUNTS
– DOES NOT RECRUIT THROUGH ANY RECRUITMENT AGENCY
Helen Keller is dedicated to building an inclusive workforce where diversity of all types is fully valued
– All qualified applicants will receive consideration for employment without regard to ethnicity, race, caste, color, religion, sex, national origin, age, disability, or any other characteristic that has no bearing on the ability to perform the required job duties.
– We are committed to providing reasonable accommodation to individuals with disabilities.
– If you are a qualified individual with a disability and need to request an accommodation during the application or interview process, please contact us at the email above.
Read also : Avoid having this 'red flag' on your CV