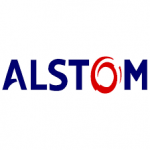 Website Alstom
Alstom SA is a French multinational rolling stock manufacturer operating worldwide in rail transport markets, active in the fields of passenger transportation, signalling, and locomotives
EHS Officer 1 Job Vacancy at Alstom -South Africa
Purpose of the Job:
Support the Business Unit to pro-actively co-ordinate the health, safety & environment topics to prevent accidents and ensure compliance with legal and other requirements to which Gibela subscribes.
Organisational Reporting
Reports to the Head of EHS
No Direct Reports
Network & Links
External: Customer, Suppliers, Regulatory Bodies, Auditors
Internal: Manufacturing Team, PME Team, Logistic Team, Maintenance Team, EHS Team
Performance Measurements
Achievement of EHS KPIs at business level
Demonstrate to Gibela and customer that we are compliant with contractual, legislative, safety and internal procedural requirements.
Comply with corporate and customer requirements and programs.
Tasks & Responsibilities:
Provide advice, information and instruction on EHS issues.
Monitor / assess hazardous and unsafe situations; and assist in developing control measures to ensure personnel safety.
Assist in the application and development of EHS procedures
Assist in managing risks and hazards in the workshops.
Report and facilitate investigation of incidents, injuries and hazards.
Review the data and analyze injury and incident reports (open action item list)
Assist in developing injury and incident prevention strategies for the business.
Monitor compliance with EHS policy and procedures and legal requirements.
Audit EHS compliance regarding organizational and legal EHS requirements.
Help promote EHS awareness.
Carry out EHS Officer inspections (including construction activities).
Compile toolbox talks and disseminate EHS information.
Organize, assign and brief EHS representatives, fire fighters and First aiders and ensure their duties are carried out.
Assist in the acquisition of EHS equipment e.g. emergency preparedness equipment, signage, etc.
Participate in relevant organizational forums as necessary, e.g. EHS Committee meetings, cross-functional team meetings, etc.
EHS Officer 1 Job Vacancy at Alstom -South Africa
Requirements
National Diploma or BTech in Occupational Health and Safety/Environmental with SAMTRAC.
Engineering qualification would be advantageous
Recognized health and safety qualification.
5 years of experience in Safety Industry.
Closing Date: 17 November 2022
An agile, inclusive and responsible culture is the foundation of our company where diverse people are offered excellent opportunities to grow, learn and advance in their careers.  We are committed to encouraging our employees to reach their full potential, while valuing and respecting them as individuals.
View: Nine Things to Exclude from your CV/ Resume in 2022
How to Apply: