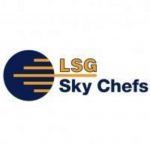 Website LSG Sky Chefs group
LSG Sky Chefs is best known as one of the world's largest hospitality companies, providing rail and airline catering services.
Electrical Infrastructure Engineer (m/f) Job Vacancy at LSG Sky Chefs group
LSG Sky Chefs group is one of the global leaders in airline catering and the management of in-flight service related processes. The group consists of approx. 1 AO Companies in more than 40 countries, providing services to more than 200 airline-clients worldwide. With over 70 years of experience in the industry, LSG Sky Chefs has, through its catering expertise, developed special skills in planning, implementation and management of all processes related to in-flight services.
For our Joint Venture Inflight Catering Services Ltd in Dar Es Salaam we are searching for;
Electrical Infrastructure Engineer (m/f)
Requirements:
Tanzanian Nationality,
Technical university engineering degree (Master level) successfully concluded;
Strong capacity to work under pressure;
Deep knowledge and experience on electrical installations and the area of energy and power
Dynamism, proactivity and organizational skills;
Above average skills in MS Office, Software, CAD, etc.
5 years proven work experience in industrial environment;
Availabiluty to work shift and during weekends;
Fluent verbal and written communications skills in english;
Electrical Infrastructure Engineer (m/f) Job Vacancy at LSG Sky Chefs group
Duties and Responsibilities:
Control and organization of all electrical & electronical equipments;
Planing and supervision of the plant e equipment maintenance
Assure activities regarding maintenance in all areas assuring their proper operations;
assessment of maintenance needs and development of preventive maintenance schedules besides corrective maintenance organization;
Analysis of equipment maintenance in close cooperation with production department and execution of respective interventions;
Assure continuity of operations equipment at high quality, optimize idle times and achievement of goals and defined budgets;
Coordination of inernal and external maintenance teams.
Detect, execute diagnosis and intervene to solve electical incidents;
Execute and register all inspections of water filtration system;
Respect and guarantee the strict compliance with HSE requirments and work safety regulations in preventive, corrective and all interventions under responsibility;
How to Apply:
Interested and suitable applicants are invited to forward their application and motivation letters in english including CV, copies of relevant certificates, recent photo and salary expectations to HR@LSG.co.tz until 30 September 2022
Recommended: Read our Job Tips Here to enhance your Application