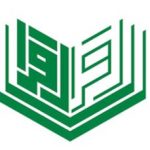 Website Aga Khan Education Service, Tanzania (AKES)
Aga Khan Education Service, Tanzania (AKES, T), is a private, not for profit, service company
Electrician Job Vacancy at Aga Khan Education Service, Tanzania (AKES)
Aga Khan Education Service, Tanzania (AKEST), is a private, not-for-profit, service company registered under the Companies Act that operates four schools in Tanzania. AKES, T vision is to provide accessible, world-class education, that prepares students to become self-confident, open-minded, articulate, and ethical young people with academic gualifications to enable them to make productive contributions to their own community and their wider society. It is part of the Aga Khan Development Network(AKDN), a group of private development agencies working to improve living conditions and opportunities for people of all faiths and origins in specific regions of the developing world.
AKEST is looking to hire qualified candidates for the below posts; all roles are based in Dar es Salaam.
Electrician
Key responsibilities
Routinely inspecting electrical systems such as wiring, fixtures, and appliances.
Identifying electrical faults or hazards and rectifying them
Troubleshooting electrical system failures.
Reviewing blueprints to understand wiring placement.
Testing of electrical systems with the required tools
Conducting maintenance repairs on old or faulty fixtures.
Routine checks the AC and repair where possible; report if a specialist is needed.
Routine check of MV and LV panels, dBs, and generators, and report on issues.
Responding to fault requests
Providing suggestions for equipment replacement
See also: Power Specialist Job Vacancy at Helios Towers
Electrician Job Vacancy at Aga Khan Education Service, Tanzania (AKES)
Qualifications & Experience
FTC/Diploma holder in Electrical, Electronics, and Instrumentation Engineering
5 years of experience as a technician and electrician.
Knowledge of electrical and electronic designs, installations, and maintenance.
Willingness to perform electro-mechanical maintenance and repairs
Exceptional analytical, critical thinking, and problem solving
Great organizational and time management skills
How to Apply:
Applications should include a cover letter that demonstrates their suitability for the role with a detailed Curriculum Vitae, and the names of three professional referees one should be the current employer, and should be emailed by April 28, 2023, to:
The Human Resources Manager Aga Khan Education Service Tanzania P.O. Box 12563 Dar es Salaam Email: hr@akest.org
Only shortlisted candidates will be contacted.