Full Time
Applications have closed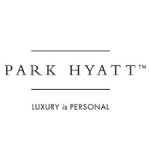 Website Park Hyatt Zanzibar
Featuring a seafront location in Zanzibar City, Park Hyatt Zanzibar offers an outdoor pool and a restaurant.
Engineering Executive (Kitchen & laundry specialist) Job Vacancy at Park Hyatt Zanzibar
Park Hyatt
Park Hyatt Zanzibar
TZ – Zanzibar
Administrative
Entry Level Manager
Full-time
Req ID: ZAN000181
Worldwide
Summary
Position Summary:
You will be responsible for the efficient running of the department in line with Hyatt International's Corporate Strategies and brand standards, As an Engineering Executive for the engineering department and reporting to Engineering Manager, you will be responsible for the proper operation and maintenance of all machinery, equipment and engineering facilities.
Also to ensure that there is no breakdown of the engineering systems and inspect the working condition of equipment and engineering systems and ensure that all standards are maintained on regular basis.
Duties and Responsibilities: 
Responsibilities and duties for this position shall include, but not limited to the following areas and activities. At management discretion, direction may be given for tasks outside the scope of work described.
Analyze, troubleshoot, install, rebuild, adjust and replace kitchen appliance equipment.
Performs major and/or minor repair, as well preventative and corrective maintenance of kitchen equipment.
Order and maintain inventory of appliance parts as needed.
Inspect and verify the operation and safety of commercial kitchen appliances.
Responsible for coordination and prioritizing repair tasks to respond in a timely manner and provide timely repairs and reduced downtime.
Responsible for attending new equipment training.
Training and demonstrating team members in the proper safe use and operation of equipment.
Identify and correct unsafe conditions and practices. Identify, document and notify supervisors of damage, abuse and negligent use of equipment.
To prioritize tasks, train and instruct.
Knowledge of commercial refrigeration, laundry and kitchen equipment
Use of critical thinking and problem solving skills in troubleshooting.
Able to communicate, interact and work effectively and cooperatively with all people including those from diverse ethnic and educational backgrounds.
To recognize the importance of safety in the workplace.
Follow safety rules, practice safe work habits, utilize appropriate safety equipment and report unsafe conditions to the appropriate administrator.
Engineering Executive (Kitchen & laundry specialist) Job Vacancy at Park Hyatt Zanzibar
View Also : Road Transport Manager Job Vacancy at Vivo Energy – Tanzania ( Engineering Job )
Qualifications for Engineering Executive (Kitchen & laundry specialist) Job Vacancy at Park Hyatt Zanzibar
The candidate should be working at a similar position or Kitchen and laundry at a 5-star hotel & have a work experience of 5 years in hospitality industry and a degree or diploma in Electrical / Mechanical Engineering and. Knowledge in preventive maintenance program and special projects will be valuable. Technical knowledge of air conditioning, ventilation, refrigeration systems, fire main systems, sprinklers, water/waste treatment or hydraulics will be an advantage.
A relevant degree in Engineering or Facility Maintenance, or equivalent on-the-job training;
Good language and communication skills in English