Full Time
Applications have closed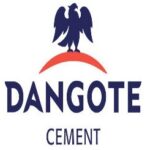 Website Dangote Cement Plc
Dangote Cement Plc is Sub-Saharan Africa's leading cement company, with a production capacity of 48.6 million tonnes per year across ten countries.
Environmental Officer Job Vacancy at Dangote Cement Plc
Description
Manage environmental regulatory compliance of operations both in the Plant and the Mines.
Co-ordinate environmental management activities associated with operations carried out by the company in line with company Policy and Environmental Management Standards as well as Industry and International standards and guidelines.
Ensure that environmental management initiatives, programs, procedures, trainings, work practices and controls are implemented and monitored for effectiveness and continual improvement.
Liaise with external agencies regarding environmental compliance requirements.
To assist the HSE Manager in identifying and assessing risks and possible environmental hazards of all aspects of plant operations and provide input into identification and mitigation of risk.
To create Environmental plans that includes suggested improvements to existing infrastructure and business processes.
Participate in incident investigation and preparation of formal reports on findings including recommendations to Head HSE.
To execute approved environmental corrective action to prevent future incidents.
To collect, analyze and maintain accurate environmental records.
To conduct periodic plant inspections in order to assist HSE Manager in Environment compliance.
Develop and deliver environmental information and training packages.
Participate in HSE meetings and deliver trainings as required.
Monitor and manage contractor's activities associated with environmental performance.
To monitor and check emissions in all plant sections for air quality compliance.
To monitor and conduct water & wastewater testing for compliance.
To ensure proper waste management and plant Housekeeping.
To ensure Dust suppression at Mines areas.
To ensure implementation of the Mines Closure Plan.
To ensure implementation of proposed mitigation measures as per EIA & EA.
Produce environmental reports to the Management as required.
Prepare annual environmental monitoring and compliance reports
Perform any other HSE related duty as may assigned by HSE Manager
Environmental Officer Job Vacancy at Dangote Cement Plc
Requirements
Bachelor's degree in Environment or equivalent with additional professional qualifications in Environment.
5 or above years of experience in Environmental functions.
Certification/license from NEMC or other recognized HSE body (e.g., Certified Environmental expert will be an added advantage).
Good knowledge of ISO 14001:2015 will be an added advantage
Knowledge of cement manufacturing industry will be an added advantage.
Fluent in both English and Swahili Language.
Benefits
Personal Health Insurance
Pay Off Time
Training and Development