Full Time
Applications have closed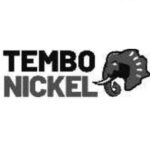 Website Tembo Nickel Corporation
Welcome to Tembo Nickel
ERT Coordinator Job Vacancy at Tembo Nickel Corporation
ERT COORDINATOR
Position Summary:
Tembo Nickel is seeking to recruit an ERT Coordinator to join the Tembo Nickel Project Team. The ERT Coordinator will be responsible for provision of emergency response leadership and advice to the Tembo Nickel project so that company objectives are met at the required work performance standard and in accordance with the Tembo Nickel rules, regulations, standard operating procedures, behaviors and values as well as applicable legislation.
The successful candidate will report to the Safety Lead.
Duty Station: Tembo Nickel Project Site- Ngara. Roster: 6/3
Duties and Responsibilities
Ensure emergency response systems are established and the emergency response team trained to the standard required by the site management and Government Agencies/Regulations.
Provide an effective communication channel with the Tanzanian Mines Inspectorate and Ministry of Home Affairs for Fire Safety and Rescue.
Audit, document, action, and institute functional requirements for the safe operation of the aerodrome in accordance with the Tanzanian Civil Aviation Authority (TCAA).
Analyse all Tanzanian legal requirements pertaining to aerodrome, safety & emergency response management and document its implications and requirements for Tembo Nickel and deliver a report to management stipulating deviations to be addressed, budgets to be approved and emergency response equipment and stock to be purchased.
Audit, document, action, and institute functional requirements for the effective operation of the safety & emergency response team in accordance with the Tanzanian Mining Act as well as Tembo Nickel standard operating policies and procedures.
Audit, document, action and institute functional training and requirements of emergency response teams and certify emergency response members and teams competency and readiness for emergency events.
Certify compliance with company Emergency Response policies, procedures and ensure relevant Tanzanian regulations are adhered.
Establish formal communication between management, supervisors, emergency response members, minute meetings and update all relevant parties on emergency response developments, training dates, technological changes, and legal requirements.
Update the ER plan and crisis management documentation and ensure it is kept up to date and reviewed annually.
Ensure that all regulatory communications with the inspector are adhered to as per regulation and that all the necessary paperwork is kept on file.
ERT Coordinator Job Vacancy at Tembo Nickel Corporation
Qualifications and Competencies:
Certificate/Diploma /Degree in Emergency Management or Disaster Management.
Relevant training certification to deliver and present training courses.
Certifications on ERT Aspects such as Fire Safety, Rope Rescue, Vehicle Extrication etc.
Minimum of 5 years' working experience.
Experience in mining or working in remote areas is an added advantage.
Audiometric and spirometric technique certification.
How to Apply
Applicants are invited to send their resumes indicating the role title in the subject via email to jobs@tembonickel.com
Application closing date is 14th November,2022.
View: Resume Writing Tips To Grab Any Employer's Attention ( 10 Tips ) & Downloadable Samples
Check Out : How to Write a Cover Letter for your First Job
Note: We are committed to providing equal employment opportunities based on merit and we do not charge candidates any fees in the whole recruitment process.
Women are strongly encouraged to apply