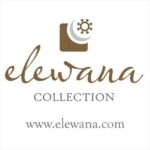 Website Elewana Collection of Lodges, Camps & Hotels
The Elewana Collection of 16 boutique lodges, camps and hotels is known for its unique accommodations in iconic locations across Kenya and Tanzania.
Executive Assistant Job Vacancy at Elewana Collection of Lodges, Camps & Hotels
Description
VACANCY: EXECUTIVE ASSISTANT
At Elewana Collection of Lodges, Camps & Hotels, we:
o    Deliver an unforgettable experience for each of our guests and do so at every opportunity.

o    Respect the Elewana Brand Values and demonstrate these in our daily working life.

o    Work as One Team and support each other in everything we do.

o    Take pride in ourselves and in the brand that we represent.

o    Treat guests and colleagues with dignity and respect, as everyone is important.

o    Never say 'no' to our guests.
Applications are now being accepted for the following vacancy at Elewana Collection:
Position title:         Executive Assistant
Reporting to:          Country Director
Duty station: Arusha Head Office
Application Date:    31st August – 10th September, 2022
Position summary:
We are looking for an Executive Assistant to support the Country Director who is responsible for Operations, Lodges and Camp, Projects, Human Resources and Compliance. This role will coordinate and manage executive scheduling, prepare and organise important Operations and strategic materials and plans and support board meetings and the preparation of board materials. This role serves as the eyes and ears for the Country Director, connecting organisations, projects and critical business information to the Country Director, ensuring meetings and materials are efficient and effective and serves as a trusted partner to deliver against the operations priorities of the business.
The dynamic nature of this role requires that the ideal candidate have exemplary time management skills and the ability to identify and anticipate the Country Director needs. The role must interact seamlessly and with a professional demeanour across a broad range of individuals including members of the Senior Management Team, Board of Directors and leaders that report to the Country Director.
To perform this job successfully, the individual is expected to handle highly sensitive and confidential information while exercising professionalism and discretion.
KEY OUTPUTS:
Organisation and management of the Country Director's calendar and scheduling of meetings.
Serving as both a point of contact for the CD and ensuring the CD's time is focused on the highest value activities and business issues.
Organise and manage the CD's travel itinerary.
Helping the CD identify items that can be delegated, where time allocation should be changed and coordination of the delegated items.
Attending certain meetings as a proxy for the CD.
Supporting the CD in creating key documents thereby effectively managing external and internal communication.
Drafting and finalising of contracts and agreements within the organisation.
Managing follow up of communication and action items for meetings, partnerships, and key relationships.
Providing an independent perspective and acting as a sounding-board, with a strong truth-seeking bias.
Shadow internal meetings, identifying areas for operational improvement.
Having a 360-degree view of the business and briefing the Executive regularly on updates across the company.
Status tracking and updates of quarterly departmental targets.
Ensure that each strategic initiative of the business has a clearly defined owner and goal.
Create and manage the mechanisms for tracking and informing the CD of the status of these initiatives and ensuring follow up on outstanding action items against them.
Overall support to the CD's office
Executive Assistant Job Vacancy at Elewana Collection of Lodges, Camps & Hotels
SKILLSET & KNOWLEDGE REQUIRED:
Bachelor's degree in Business Administration or relevant field; MBA is preferred
10 year's experience (within the hospitality industry will be an advantage)
Excellent Computer Skills, including the Google Applications
Strong writing, editing and proofreading and verbal communication skills and an excellent command of the English language.
Ability to demonstrate a good level of planning and execution of medium range and long term strategic plans.
Demonstrated capability to develop and maintain effective work relationships within the organisation.
Proven ability to conduct research, analysis, organise findings and build presentations.
Flexible to travel when needed.
Excellent judgement.
Time-Management Skills
Interpersonal Skills
Trustworthiness – confidentiality is key for this role
Ability to multi-task shifting priorities and problem-solve creative solutions with keen
attention to detail.
Ability to comfortably dive into any area of the business or product as and when required.
Ability to remain calm and objective in a high-pressure environment
Demonstrated ability to anticipate needs and easily adapt to competing priorities.
COMPETENCIES REQUIRED:
Analysis and problem solving
Attention to details
Teamwork / Collaboration
Ability to work under pressure
Result oriented and deadline driven
Reliable, Hard working
Our offer:
We offer attractive remuneration, benefits and career progression appropriate to your skills, qualifications and experience.
Application: 
Please submit your application by e-mail to hr.tz@elewana.com quoting Executive Assistant in the email header no later than 10th September, 2022 with a detailed CV & covering letter, demonstrating how your skills and experience make you the ideal candidate for this position
Confidentiality assured. Only shortlisted candidates will be contacted.
Read Also: Administrative Assistant Job Tips
Read Also: How to Write a Good Office Assistant Cover Letter ( with an Example )