Full Time
Applications have closed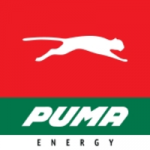 Website Puma Energy
Puma Energy is a Swiss multinational mid- and downstream oil company, majority-owned by Swiss company Trafigura.

Executive Assistant Job Vacancy at Puma Energy
Main Purpose
To help and assist key executives, manage and facilitate their calendar for an optimal use of time, organize trips and meetings in an efficient and reliable manner, being the one person the executive can rely on, ask information and use organization and planning skills.
Knowledge Skills and Abilities, Key Responsibilities
Key Responsibilities
Travel organization: Preparation of extensive and global travel and hotel arrangements. Dealing with last minute changes in a very fast paced environment (book flights, hotels, taxis, airport pickups…). Being able to liaise with staff members and clients globally.
Preparation and communication of itineraries, arranging visas and other travels documents (ESTA, passport renewal…)
Calendar management: Organizing and maintaining the executive calendar, scheduling proper appointments and meetings, keeping precise track of all trips and important meetings.
Booking restaurants, lunches.
Dealing with incoming emails, faxes and post mail. Dispatching important documentation to the right persons.
Monitoring and screening telephone calls, screening enquiries and requests from the executive and other staff members, external people. Being the link between the executive and staff members, clients, suppliers.
Handling routine matters independently and proactively.
Completing research for the executive and various administrative works (producing documents, briefing notes and presentations, travel expense claims, invoices, letters, post mail, printing copying and filing of documents, database management)
Interacting with international clients and suppliers. Being able to manage a team and assigning tasks to others.
Organize former events as per requirements, being willing to travel (only if necessary), Archiving.
Executive Assistant Job Vacancy at Puma Energy
Requirements:
Experience
High School diploma
Secretarial training
At least five years of experience working with key executives/international environment
Skills:
Bilingual – third language a plus (both spoken and written)
Multi-tasking skills, great planning skills
Able to work under pressure
Ability to prioritize tasks and delegate, flexible, team worker
Reliable, discretion, confident
Polished communication skills (interpersonal and customer service skills) – Both verbal and written
Helpful, service orientated
Competencies:
Knowledge of emailing, Internet, Word/excel proficient
Other software knowledge a plus
Key Relationships and Department Overview:
Key Relationships:
Internal – The director/Manager for whom he/she works, other assistants, Travel agency, receptionists, other managers.
External – Clients, external visitors.