Full Time
Applications have closed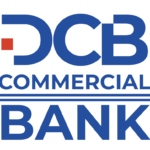 Website DCB Commercial Bank
Dar es Salaam Community Bank (DCB), whose official name is DCB Commercial Bank, but is commonly called DCB Bank, is a commercial bank in Tanzania.
Executive Assistant to the Managing Director Job Vacancy at DCB Commercial Bank
DCB Commercial Bank Plc is a fully-fledged retail and commercial bank in Tanzania. The bank offers banking services to Individuals, Microfinance, Small to Medium sized Businesses (MSME), as well as large corporate clients. DCB Bank has a wide branch network of over 8 branches, over 1000 DCB Wakala Agents, and over 280 Umoja switch ATMs serving over 3 million customers across the country.
We are seeking qualified candidates to fill the position of Executive Assistant to the Managing Director. The successful candidate will be responsible for coordinating and managing executive scheduling, preparing and organising important operational and strategic materials and plan. In addition, he/she will serve as the primary point of contact for senior management teams and external stakeholders on all matters pertaining to the executive office.
Key Responsibilities:
• Serve as a liaison between the MD, management, staff and the public. This includes receiving and screening the MD's phone calls and visitors, answering a variety of questions with tact and diplomacy, taking messages, and directing calls appropriately for resolution.
• Maintain the MD's calendar, including scheduling meetings, appointments, speaking engagements, and travel arrangements.
• Keep the MD advised of time-sensitive and priority issues, ensuring appropriate follow-up.
• Assist the MD in the development of agenda, material and briefings for meetings attended
by the Managing Director for internal and external audiences.
• Attending meetings as required, taking notes and follow up on action items.
• Compose and prepare letters relating to routine correspondence for the MD's signature.
• Handle printing, faxing, mail/ packages, copying, filing, and email/messages.
• Sort and triage mail; maintain e-mail and other address directories.
• Maintain paper and electronic filing systems.
• Maintaining and organize confidential files, documents, and records.
• Arranging domestic and international travel logistics including flights, accommodations,
visas, and itineraries.
• Assisting in planning and coordinating special events, board meetings and executive
retreats.
• Processing and track expenses, ensuring accurate and timely reimbursement.
• Other additional and/or alternative duties as assigned from time to time, including supporting other Executives/Board as needed.
Qualifications and Experience
• A detail-oriented individual, capable of managing self and working independently.
• Ability to exercise good judgment in a variety of situations, capable of prioritizing and
making decisions.
• Exceptional writing, editing, and proofreading skills.
• Proficient computer skills, including the Microsoft Office Suite (Outlook, Word, PowerPoint,
and Excel)
• Excellent administrative, organizational and time management skills
• Bachelor's degree from a recognized institution
• Proven experience of three years as an executive assistant or in a similar role supporting
senior level executives
Executive Assistant to the Managing Director Job Vacancy at DCB Commercial Bank
If you believe you are the right candidate for this position, kindly submit your application with a detailed CV, photocopies of academic certificate, and names of three referees with their contacts, quoting
reference number DCB-EAMD-10/2023 on the subject of the email. To be considered, your application MUST be submitted through recruitment@dcb.co.tz not later than 29th October
2023. Hard copy applications will not be accepted.