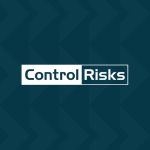 Website Control Risks
Control Risks is a specialist risk consultancy that helps to create secure, compliant and resilient organisations in an age of ever-changing risk.
Executive/Close Protection Officer – Tanzania Job Vacancy at Control Risks
Description
Control Risks has been providing protective services to clients across EMEA for over 40 years, with our support allowing clients to operate successfully, utilising a wide range of expertise. Our Protective Services team supports clients across a range of short-term requirements from secure journey management, executive protection, covert security services and major event support. We pride ourselves on our low-profile, discreet approach to supporting clients and are a preferred partner because of our ethics, security intelligence, practical know-how and management support provided by our global network of offices.
With our global presence and extensive experience, Control Risks maintains an ever-growing database of multi-national protective services professionals to match skills and knowledge with client needs. We are experiencing demanding growth across our protective service projects and are seeking to build our database of operators in all parts of Europe, the Middle East and Africa.
We are seeking operators of all levels to deliver high quality executive protection support to clients across the region.
If you would like to be part of our talent pool, please submit your CV below
Please note that this is a speculative application to be part of the talent pool we draw upon when new roles become available and will not guarantee an interview.
Requirements
Required Experience
CPO course qualification with SIA license or country equivalent
Experience in corporate executive protection
Military/law enforcement experience, or equivalent commercial experience
Working knowledge of physical security technologies, methodology, and force management
Strong inter-personal skills with an ability to listen, learn and demonstrate initiative
Ability to remain calm in hostile/demanding circumstances
Flexibility to respond 24/7 to urgent matters with a bias for decisive action
Excellent communication (oral and written) in English
View also: Security & Ramp-Safety Supervisor Job Vacancy at LSG Sky Chefs Group
Executive/Close Protection Officer – Tanzania Job Vacancy at Control Risks
Desirable Experience
Professional fluency (oral and written) in English
Experience in either leading or supporting an executive protection team
Experience conducting sensitive, complex tasks such as counter-surveillance or behavioural detection
Experience of work overseas and in multi-national environments.
Experience of working with differing clients' needs and requirements
Professional Attributes:
Ability to make decisions and solve problems
Comfortable shifting priorities and simultaneously engaging on multiple projects
Desire for continuous learning and broadening skillset
Discretion and integrity
Sound judgment, accountability, and ownership
Strategic vision and drive for measurable results
Strong security and risk management mindset
Demonstrates client etiquette, discipline and Control Risks' low-profile approach
Remains informed about the threats and key issues in the region working
Behavioural Skills:
A team player who works professionally with colleagues and stakeholders at all levels
An excellent understanding of client and business confidentiality
Cultural awareness and ability to work alongside a global team
Proactive and confident in articulating ideas with peers across the organisation
Ability to demonstrate resilience and perseverance in difficult situations