Full Time
Applications have closed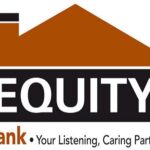 Website Equity Bank
Equity Bank Tanzania Limited, is a commercial bank in Tanzania.
Facilities & Administration Manager Job Vacancy at Equity Bank
Job Overview
Facilities & Administration Manager Job Opportunity at Equity Bank Tanzania
Job Title: Facilities & Administration Manager
Reports to: Senior Procurement & Administration Manager
Function level: Manager
Basic Purpose:
Manage the implementation of the administration and facilities processes and guidelines to ensure full support of the Bank's operational needs.
Main Duties and Responsibilities:
Support the development of administration and facilities strategies to ensure alignment of the Bank's procurement activities with the overall Bank's strategic objectives;
Manage the construction and renovation projects to improve efficiency and to ensure that the facilities meet the environmental, health and security standards as well as complying with the government regulations;
Manage the Bank's fleet management and carry out vehicles management, transport allocation and vehicle scheduling; vehicle maintenance, vehicle logs to ensure all vehicles are well equipped and serviced for use by employees;
Ensure proper running of utilities for the building such as electricity, water and ensure all faults are dealt with to avoid down time of the operations;
Manage activities related to major and minor repairs and emergency as well as maintenance on systems and installations;
Participate in the formulation and implementation of working environment, occupational health and safety policies and procedures;
Oversee the provision of all cleaning and hygiene services to all office areas and washroom facilities in accordance to applicable standards;
Manage the upkeep, operation and maintenance of the centralized cooling and ventilation systems and installations (including associated equipment);
Oversee pest control service to all related buildings and sit infrastructure;
Manage the organization of Bank events to ensure all logistical arrangements are well planned;
Oversee the coordination of office supply, stationery and kitchen supplies for the office to ensure the Bank operations run smoothly and employees are comfortable;
Ensure all files and other documents are properly maintained by all departments;
Participate in the development of the facilities and administration budget and monitor the utilization to ensure efficiency in the use of the allocated resources necessary for the implementation of the strategy.
Review the facilities and administration reports on a monthly/quarterly/annual basis and submit to immediate supervisor for review and onward submission to management for decision-making purposes.
Identify capacity gaps and training needs and recommend relevant training solutions for implementation.
Conduct performance reviews with the subordinate as per the performance management guidelines and in a timely manner each year.
Perform any other duties as may be assigned by the immediate supervisor.
Facilities & Administration Manager Job Vacancy at Equity Bank
KNOWLEDGE SKILLS AND EXPERIENCE:
Educational Qualifications & Functional / Technical Skills
Bachelor degree in Project Management/Logistics Management/Business Administration or any other related field
Masters Degree in Logistics Management/Business Administration is desirable.
Raelevnt Experience (Type of experience and minimum number of years)
At least 5 years experience in the facilities and administration field.
Knowledge of procurement laws and regulations of Tanzania
Negotiation skills
Communication and interpersonal skills
Team player
Communication skills
People management skills
Strong attention to details
Budgeting skills
Planning skills
Problem solving skills
Computer literacy
Time management skills
HOW TO APPLY
All applications should be channeled through TZRecruitment@equitybank.co.tz , Quoting the respective job title in the subject field
Deadline: 02nd October 2022