Full Time
Applications have closed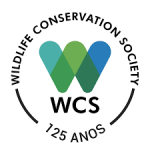 Website Wildlife Conservation Society (WCS)
The Wildlife Conservation Society ("WCS") is a New York not-for-profit corporation founded by statute in 1895 as the New York Zoological Society.
Field Finance & Administration Manager Job Vacancy at Wildlife Conservation Society (WCS)
Job Description 
Title: Field Finance & Administration Manager-Marine
Location:   Options of Zanzibar/Tanga /Dar es Salaam office Tanzania.
Reports To:  Marine  Program Director, with a dotted line to Country Finance &
Administration Director
Direct Reports:   All staff in the Finance and Administration Unit in the marine program.
Purpose:
The purpose of this position is to oversee the financial and administrative aspects of the management of the Marine program (Zanzibar and Tanga).  S/he will report to the Marine Program director, and maintain close liaison with the Country Finance & Administration Director
Responsibilities
Financial Management
Responsible for managing the project's finances.
Preparation of monthly financial reports and send to the Country Finance & Administration Director.
Keep track of project field advances to staff, ensuring that advances are accounted for in a timely manner according to WCS procedures.
Assist in preparing donor financial reports as assigned to the Country Finance and administration Director and Grants manager for review.
Prepare monthly budget follow-up files.
Support reporting efforts on a monthly, quarterly, and annual basis as requested.
Coordinate with the Country Finance & Administration Director to analyze variances and suggest corrective actions if necessary.
Ensure that all transaction on the voucher has been well-coded before booking into the journal or SAP.
Payroll administration for locally hired staff and ensure timely payment of taxes and other statutory deductions e.g. NSSF/ZSSF.
Responsibility for the payment, monitoring, and Accounting of all project bills eg water bills, electricity etc.
Ensure compliance with financial requirements; Organization policies and procedures; and local laws; and meet donor conditions and requirements
Maintaining an effective filing system of financial documents and ensuring that all payment documents are stamped "PAID" to prevent resubmission for another payment
Audits and internal controls
Ensure proper implementation and respect of relevant policies and procedures.
In coordination with the Country Finance & Administration Director support local audits relating to accounting, tax, and labor matters
Provide required documentation for samples selected by auditors.
Cash management and payments
Prepare monthly projections from departments in the project/program and prepare cash requests for review by the Country Finance & Administration Director, Monitor cash balance in the bank account and movements within the project to ensure that sufficient funds are available to meet the project's operation needs.
Reconcile records of bank transactions (monthly bank reconciliations), and accounts balances and report discrepancies/errors found in records so that can be fixed.
Subawards
Conduct regular site visits in accordance with WCS's procedures
Review subgrantee financial documentation and prepare feedback related for the review
Assets management.
Ensure that an up-to-date inventory of all program equipment and assets is maintained;
Field Finance & Administration Manager Job Vacancy at Wildlife Conservation Society (WCS)
People Leadership
Effectively manage performance; developing team members in order to maximize their contribution to the team and organization
Supervise the work of the Finance team in the marine program
Support staff engagement by maintaining a positive team environment
Perform other tasks as requested by the Country Finance & Administration Director.
Experience and Technical Skills
Bachelor's Degree in Accounting or Finance or related field from recognized institution (Master's Degree preffered)
CPA / ACCA holder and active member of professional accountancy body.
Minimum of 5 years post qualification experience in financial management for NGOs, of which at least 2 years must be at a senior level Required.
Familiarity with donors (USG, BAF..) rules and regulations is required.
Experience in monitoring budgets, cash flow management, and systems development.
Demonstrated sound and in-depth knowledge of GAAP, Financial Accounting, Management Accounting, Financial Management, and Taxation Law of Tanzania. Experience using an ERP system § Advanced knowledge of Excel is required.
People management experience is desirable.
Fluent in English.
Skills and Abilities
Attention to detail.
Ability to work under pressure.
Excellent planning and prioritization skills. Demonstrated ability to meet deadlines.
Strong analytical/problem-solving skills.
Ability to work independently and to work effectively in a diverse team environment.
Excellent communication skills (oral and written).
Able to demonstrate commitment to WCS's Values and a working style and approach
Application Instructions
Qualified candidates should send :
Cover letter and CV Only
Applications should be sent via email to:
WCS Tanzania addressed to the County Director at
wcshrtanzania@wcs.org with the heading:  "Application for Field Finance & Administration Manager-Marine Vacancy "
3.)Applications should be submitted by:  October 31st  2023  5:00 PM EA TIME
Position is Open for Tanzanian Nationals Only
Read :The 5 Do's and 5 Don'ts in Preparing a Perfect Job Application Letter