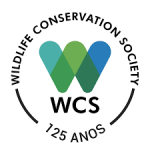 Website Wildlife Conservation Society (WCS)
The Wildlife Conservation Society ("WCS") is a New York not-for-profit corporation founded by statute in 1895 as the New York Zoological Society.
Field Logistics and Administration Officer Job Vacancy at Wildlife Conservation Society (WCS)
Job Description
 Title: Field Logistics and Administration Officer
Location
The position is based at the WCS's offices (marine program -Unguja/Zanzibar)
Reports to: Reports to the Field Finance Manager
Outline
The Job holder will be responsible to provide general administrative support, office facility management, procurement and logistics support  to ensure operational efficiency, and compliance with donor's and WCS requirements.
Responsibilities:
Logistics & Procurement
Provide a liaison between WCS and key suppliers of office equipment and logistic support ensuring all necessary services are supported
Support procurement processes as requested, including sourcing quotations, securing invoices, making payments, receiving / collecting goods, etc.
Responsible for marine program storage areas, including signing in and out of all items from these stores in the office location
review quality service delivery of outsourced services including travel and vehicle usage, cleaning, security, and other daily office operations.
Office Administration and Support
Coordinating day-to-day liaison between the program and all relevant government offices as directed.
Assist program finance and administration staff in monitoring and when needed preparing, timely payments for utility bills / expenses, and others as requested.
Maintain all necessary files with regard to general office administration.
Manage office administrative functions and supervise the Administrative Assistant.
Fleet and Assets Management
Plan and organize the transport of people and goods;
Ensuring safeguard the Program fleet at all times by ensuring, insurance covers are up to date, etc
Support the Program Director in the preparation of vehicle accidents reports and ensure timely submission of accident/incident reports to the relevant bodies
Ensure that computers, air conditioners, copiers, power generators etc…work well by ensuring regular maintenance of equipment and offices where necessary via framework contracts as well as reporting any technical problems to the responsible authorities for further action
Monitor the fuel supply and consumption of project vehicles & generators
Assisting finance team in preparing and updating the project inventory list of assets and ensuring that all assets are assets are coded and registered as per WCS policy
Safety and compliance / implementation of Policies.
Monitor and supervise the office guards and their duties related to security and maintenance of the office compound.
Liaise with the Program Director and give advice about and assists with guarding/security issues related to office compounds in consultation with the landlord
Offer security advice to locals and visitors
Supports ensuring the safety of the office at all times by putting measures to militate against theft, or threats to office security
Support and apply the appropriate technology to secure premises, assets and staff; and
Maintain the records of all incidents and the incident report tracking
Uphold safety procedures (WCS & OSHA regulations) and ensure compliance among staff.
Perform any other duties as required by the the Field Finance Manager.
Qualifications, Experience & Skills Required
Required
Education: Bachelors degree in Procurement, and Supply Chain/Supplies/Logistic Management,
Atleast 3 years of Working Experience post university training.
Experience in similar field of working with an International NGO or Revolutionary Government of Zanzibar
Excellent computer skills with Microsoft Office package of Word and Excel ERP system.
Excellent command of English and Swahili language.
Field Logistics and Administration Officer Job Vacancy at Wildlife Conservation Society (WCS)
Skills and Abilities
Attention to detail.
Ability to work under pressure.
Excellent planning and prioritization skills. Demonstrated ability to meet deadlines.
Strong analytical/problem-solving skills.
Ability to work independently and to work effectively in a diverse team environment.
Excellent communication skills (oral and written).
Able to demonstrate commitment to WCS's Values and a working style and approach
Application Instructions
Qualified candidates should send :
1) Cover letter and CV Only
2) Applications should be sent via email to:
WCS Tanzania addressed to the County Director at
wcshrtanzania@wcs.org with the heading:  "Application for Field Logistics and Administration Officer Vacancy "
3.)Applications should be submitted by:  November 13th  2023  5:00 PM EA TIME
Position is Open for Tanzanian Nationals Only