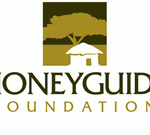 Website Honeyguide Foundation
At Honeyguide, we see ourselves as social entrepreneurs committed to developing sustainable enterprises within community protected areas of northern Tanzania.
Finance Administration Manager Job Vacancy at Honeyguide Foundation
| | | |
| --- | --- | --- |
| Position:                |   | Finance & Administration Manager |
| Location:               |   | Olasiti, Arusha City  |
| Reporting to: | | Chief of Finance (COF) |
| Supervises:           |   | Accountant & Donor management personnel |
PURPOSE:
Manage the finance and administration department to ensure that the department adheres to all regulations and policies, is compliant with donor requirements, and is growing the capacity of the department to achieve the organizational long-term goals and objectives.
MAIN DUTIES AND RESPONSIBILITIES:
1.                  Organization and Financial Management
Develop and manage budgets, track expenses, and produce regular reports for the organization.
Develop and manage cash flow projection tracking systems for the organization on a monthly, quarterly and annually basis.
Support the development of the program budgets, maintain financial performance and expenses overviews, and generate regular reports for all programs.
Ensure that bank balances, project and core costs tracking tools and QuickBooks are reconciled with each other monthly.
Management of the overall organizational annual budget and reports on the progress of actual expenses.
Ensure that all organizational financial data are maintained properly and entered in the accounting software.
Manage the general performance of the organization on the finance and administration perspective.
2.                  Banking Matters
Manage all bank transactions both manually and in electronic bank transfers.
Overall management of all bank transactions including communications with various banks and keeping up-to-date contacts of all relevant persons within the banks.
Ensure compliance with banking regulations and requirements.
Review monthly bank reconciliations reports for all the banks accounts and ledgers.
3.                  Cash Controls
Ensure that the cash within the organization is managed in a diligent manner according to the policies and regulations of the organization.
Cash Reconciliation – ensure that petty cash is managed responsibly and that an accurate and current balance of the petty cash is documented at least monthly.
Develop and maintain financial forecasting to predict cash flow going forwards and report this to the program team to ensure that there is sufficient funds.
4.                  Payroll and Human Resources
Ensure that payroll payments are done to relevant staff in a timely manner and are tracked correctly in payroll spreadsheets.
Ensure that payroll procedures legally comply with labour and tax laws of Tanzania.
Oversee the performance of the other staff in the Finance Department.
Attend Senior Management Meeting including supporting the Executive Director with key finance and administration decisions.
Representing the organization to meetings or forums ensuring that its policies, aims, and values are communicated where necessary.
5.                  Creditors and Debtor Management
Oversee the procurement procedures by reviewing all documents regarding Local Purchase Orders, invoices, and other related documents to ensure adherence to the organizational regulations and requirements.
Develop formal agreements with creditors including all necessary legal documentation.
Oversee that the purchase of goods and services for the organization is done on time, costeffective, and in compliance with the of value-for-money procurement.
Perform regular asset and inventory audits based on the approved organizational asset register.
Ensure that payments, invoices, statements, and balances are accurately made and on time to the correct account.
Manage all creditor and debtor tracking systems.
6.                  Reporting
Ensure timely reporting to the board, management, program team, donors and legal authorities.
Review and assist with the preparation of the financial data to be audited by the appointed auditors.
In charge of all donor reports, annual financial statements and all the routine financial reporting.
7.                  Administration and Compliance Issues
Ensure accurate, timely, and correct payment of all taxes in compliance with the regulations set out by the Tanzania Revenue Authority, NGO Act, and the Finance Act.
Keep up to date with all Tanzanian tax requirements and ensure the organization follows all statutory obligations such as NSSF, PAYE, and various taxes.
Oversee the general performance of the organization on issues related to finance and administration and report back to the Director the progress
Ensure the organization complies with donor requirements as per the approved donor agreement.
Finance Administration Manager Job Vacancy at Honeyguide Foundation
Education and Qualifications Required:
o University Degree in accounting, finance or related field. o Professional certification such as CPA or ACCA o At least 5 years' experience of work within a busy NGO environment.
Knowledge, skills, and ability:
Very good computer skills, especially with Microsoft Office (Excel, Word) and accounting systems
Very good organizational, analytical, and administrative skills.
High sense of confidentiality.
Good experience in staff management.
Good knowledge of labor laws and the employment market an asset.
Good knowledge of the tax laws, accounting policies and principles.
Awareness in NGO governing laws.
Minimum 3 (three) years of relevant experience in a similar position.
Ability to work under pressure, independently, and within team.
Fluency in both written and spoken English and Kiswahili.
TO APPLY, PLEASE READ THE FOLLOWING:
Please submit a cover letter expressing interest and demonstrating previous experience in similar positions and qualifications that are detailed above and indicating your availability.
A CV with contacts or at least 2 referees from your previous position.  Copies of your academic certificates are NOT needed at this stage.
Send all this information to this email address: job@honeyguide.org
PLEASE PUT IN THE SUBJECT LINE: Finance & Administration Manager            The deadline for all applications is 28th November 2023