Full Time
Applications have closed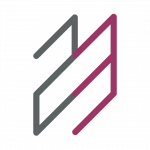 Website Firm 23 Ltd
Technology Development Specialist for startups and enterprise clients. Strategic app planning, design, and development, QA, branding, etc.
Finance and Administrative Officer Job Vacancy at Firm 23 Ltd.
| | |
| --- | --- |
| Position: | Finance & Administrative Officer |
| Reports To: | General Manager |
| Location: | Dar es Salaam, Tanzania |
| Type of Contract: | Internship |
The finance administrator is responsible for various financial and administrative duties. They are responsible for strategizing on and planning for financial goals by working daily to achieve and maintain the financial health of our organization. A finance administrator will maintain accurate records and must remain compliant with all laws and company policies at all times. Our financial administrator will have high ethics, integrity, and accountability.
JOB DUTIES
Prepare and post receipts, deposits, purchase orders, invoices, refunds, and other standard bookkeeping tasks
Manage accounts receivable and accounts payable
Review and process reimbursements
Prepare, track, and reconcile ledgers and budgets
Prepare and submit payroll
Create financial and inventory reports
Prepare and file company tax documents
Identify and correct miscalculations and financial discrepancies
Run and update databases
Develop and streamline operational efficiencies
Contact delinquent accounts
Stay current with all regulations, requirements, and laws
Administrative duties may include:
Front desk customer service, including answering phones and greeting guests
Manage company project accounts
Manage schedules for appointments and deadlines
Take clear messages and communicate effectively with customers, clients, team members, and management
Develop and maintain administrative processes
Keep an organized file system
Finance and Administrative Officer Job Vacancy at Firm 23 Ltd
JOB REQUIREMENTS
Bachelor's degree in finance, accounting, or similar
Working experience is not mandatory
Practical experience with accounting software (such as QuickBooks), spreadsheets (such as MS Excel), and databases (such as MS Access)
Able to quickly learn and adapt to new software and processes
A solid understanding of bookkeeping procedures including crediting and debiting appropriate accounts, posting entries to ledger accounts, and reconciling accounts
Effective written and verbal communication skills
Works well in a team environment and with upper management
High level of critical thinking and logical analysis
Good organizational and time management skills
Able to work well under pressure and meet all deadlines
Always keeps the highest standards of compliance and confidentiality