Full Time
Applications have closed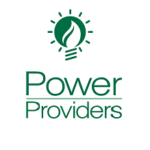 Website Power Providers Ltd
Power Providers is one of the leading renewable energy providers in Tanzania.
Finance  Manager Job Vacancy at Power Providers Ltd.

Employment Opportunity: Finance Manager
JOB DESCRIPTION
Position: Finance Manager 
Reports to: Managing Director
Supervises: Finance and Accounts Staff
Location: Arusha
Grade: Managerial
Deadline : 31 st March 2023
The Finance Manager oversees and controls Power Providers Co. Ltd.'s financial situation, making sure that all financial reporting is accurate and delivered on time. The Finance Manager will be expected to concentrate on ensuring legal financial compliance at all levels, particularly with regard to the Revenue Authorities. The financial manager is also anticipated to play a crucial part in establishing and directing business growth from a financial standpoint.
The Finance Manager is expected to take the initiative to establish the proper operational procedures for financial record keeping and reporting, drawing on his own expertise as well as that of the Managing Director and other knowledgeable financial professionals.
Additionally, it is expected that the finance manager will be self-driven to create analytical tools that enable the tracking of crucial business performance indicators and will offer management advice.
Responsibilities:
Ensure that the Power Providers accounting mechanisms, records and files, using the accounting package in use as a central accounting tool, are appropriately and accurately performed in a timely manner so as to enable appropriate accounting of both income and expense finances. Backup of the main programme data files is also required at prescribed regular intervals (daily and monthly) to a separate data storage source.
Supervises activities of subordinates; assigns work and evaluates performance. To hold the accounting personnel accountable for their work.
Maintain transaction records for and reconcile all bank accounts, providing a reconciliation report on a monthly basis in the first week of the following month
Prepare monthly accounts reporting oversight and outline the following: Income and sources of income, Expenditures by category, Cash Flow, Accounts receivable, Accounts payables, Banking activity, Petty cash activity, Stock financial status, Tax liabilities.
Maintain a petty cash account with appropriate records, checks and balances
Derive monthly payroll and casual staff payments together with associated tax and other deductibles (NSSF etc.).
See also: Senior Operations Officer Job Vacancy at World Bank
Collate and present monthly VAT Returns in a timely fashion using an apportionment formula appropriate to mixed VAT and VAT exempt trading.
Establish and maintain accounts receivable and accounts outstanding files providing a hard copy backup to the Quickbooks records.
Perform banking and cash transactions on behalf of the company at their registered bank(s).
Develop weekly,monthly,annual budgets reflecting recurrent monthly outgoings and embed into QuickBooks.
Develop analytical tools that provide easy to understand reports giving a window on, for example:
Company profitability at different levels from client/job level upward
Overhead as a factor of turnover together with recommendations where saving should be made or prices increased
Opportunities to reduce tax exposure
Follow end to end  financial manual that describes and proscribes the financial activities at Power Providers Company limited in all financial dealings.
Identify and monitor appropriate performance of company auditors. Prepare and submit the company accounts to the company auditors for audit. Ensure all aspects of the audit process are performed in a timely manner, eg. Stock and work in progress evaluation and do not delay the final submission of accounts.
To liaise with the Tanzania Revenue Authority and other entities to ensure that the company is compliant with all tax legislation both existing and that which is brought into law.
Control and manage taxes filing and payment for the company and Director taxes (PAYE, SDL, NSSF, WHT, Return on Income, Provisional Return, BRELA Annual return, and do quarterly compliance health checks).
Prepare monthly end closure checklists and deadlines to enable producing error free and on time reports.
Complete and coordinate Tax audits with Tanzania Revenue authorities.
To be proactive in developing and presenting financial management strategies and methodologies that further the profitability and financial stability of the company.
Maintain inventories of all office fixed assets, office equipment and supplies and ensure that equipment and fixed assets are insured and properly maintained and damages and losses are reported (Fixed Assets Register Maintenance).
Develop and maintain internal control and effective accounting system and policies and share the findings with MD every quarter together with the recommendations.
Perform weekly,monthly,annual cash flow forecasting, budgeting, and analysis of margins, variances, and costs.
Requirements
Power Providers is looking for a Finance Manager with at least the following qualifications:
University degree in Finance, Accounting, or other relevant Business Degree or CPA or Masters qualifications;
6-8 years experience in a Financial and accounting  function;
2-3 years experience in a senior accounting role;
Proven experience managing staff;
Knowledge of local labor and tax laws and mandatory reporting procedures;
Advanced written and verbal communication skills in English;
Advanced knowledge of computers and MS Excel;
Detail-oriented, proactive, and flexible;
Honest, hard-working team player capable of working with minimal supervision and able to meet deadlines.
See also:Accountant Job Vacancy at Good Neighbors
Finance  Manager Job Vacancy at Power Providers Ltd.
Applicants with the below qualifications will be viewed preferentially:
Experience and/or interest in renewable energy
Driver license class E
Benefits
The package which Power Providers offer includes:
an attractive salary commensurate with qualifications and experience
working in an enthusiastic, driven, and challenging work environment
lunch and medical cover
Application
Interested applicants are invited to submit their application by completing the following:
1) Fill out the application form which is accessible by clicking on the following link:
https://docs.google.com/forms/d/1vprB76j-DQe9PsyxhQD_5fc-dTJ_QlIQa1e808Qhc2U/edit
The deadline for submission is March 31st, 2023. Interviews will be scheduled soon after the deadline.
Read to Apply ?
Read: How to Maintain a Positive Attitude While Job Hunting
Check Out More Accounts & Finance Jobs Here