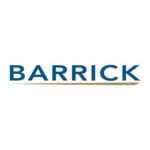 Website Barrick – Bulyanhulu Gold Mine LTD
Bulyanhulu is a narrow-vein gold mine containing gold, silver and copper mineralisation in sulphides.
Fitter Technician Job Vacancies at Barrick – Bulyanhulu Gold Mine LTD – 6 Positions
JOB ADVERT: FITTER TECHNICIAN (06 POSITIONS)
Bulyanhulu Gold Mine is seeking to recruit Fitter Technician to join our team. The successful candidate for this position is expected to align to the Barrick DNA and drive a change within his team and the business and on a practical note will ensure activities in the mining department are effectively planned and undertaken in a safe and cost effective manner to achieve targets in accordance to BGML Mining Safety Standards, Policies and Procedures.
Reporting to: Process Plant Maintenance Mechanical Supervisor
Duration: Permanent
RESPONSIBILITIES:
100% Compliance to Standard Operating Procedures for safe work daily –Isolation, Lockout, confined space, working at height, lifting & rigging etc.
100% Compliance to scheduled equipment inspections daily, weekly, Monthly & identified defects reported within the shift
100% Compliance to Equipment Preventive Maintenance Schedule & work carried out accordingly daily
Response/ attention to breakdowns to carry priority & attended to as soon as practically possible
1x Inspection of Measuring Instruments conducted daily before use & calibrations performed to OEM schedule or when required
Assist in Installation & commissioning of new equipment as per Company Standard Operating Procedures- Risk Assessment, Procedure, Training, Competency Assessment
100% Accuracy attained during assembly of plant/equipment for optimum efficiency
Use, Interpret OEM Manuals for overhauling of required equipment, <5% accuracy discrepancy to OEM Specifications
100% of Daily assigned tasks completed to required standard Competent in the use/operation of all required power tools and hand tools, inspected and maintained daily
Zero involvement in an incident/ accident, those occurred are reported to Leader within the Shift
At least 7x Safety Interactions to be completed each week
100% of required records filed & ready for auditing at all times, electronic & hard copies
Handovers conducted 100% accurately every day
100% compliance to completing required Logbooks for Inspection daily, weekly, monthly
100% of reports accurately & correctly completed and submitted on time
100% of shift reports accurately & correctly completed and submitted on time
Competency in Use of Power and hand tools
Perform repair and maintenance involving disassembly, overhaul, assembly, and adjustments of pumps, crushers cyclones, conveyors, Gearboxes and all other tasks related to your field as assigned by your supervisor,
Follow work procedures independently on routine/daily tasks.
Perform preventive and/or corrective maintenance on all equipment assigned.
The safe lockout of equipment when performing maintenance
Proper and safe use of all hand tools including hot work equipment
Repairs or replaces parts as directed by a work order system. Completes field service reports in a work order system
Complete given work orders, and report to your supervisor on daily basis as assigned.
Perform preventative maintenance according to standard schedules
Perform preventative and predictive maintenance tasks as well as other precision based maintenance methods
Perform gas cutting, welding, plumbing, and fabrication of equipment as directed
Fitter Technician Job Vacancies at Barrick – Bulyanhulu Gold Mine LTD – 6 Positions
QUALIFICATION REQUIREMENTS:                                                             
Ordinary secondary education (Form IV)
Technical school certificates
Diploma in Heavy Plant Maintenance or Trade Equivalent
Hydraulics & Pneumatics
EXPERIENCE REQUIREMENTS:
2-5 Years Post qualified experience in Fixed Plant/ Equipment Repair & Maintenance
SKILLS / KNOWLEDGE REQUIREMENTS:
Ability to communicate effectively in speech and writing (English & Swahili),
Demonstrated strong ability to comply with safety policies and seen as a leader in IIF (Incident and Injury Free)
Strong mechanical skills and the ability to problem solve
Knowledge of basic math
Ability to interact effectively and professionally with team members, leaders,
Ability to operate basic machine shop equipment
Recommended: Read our Job Tips Here to enhance your Application