Full Time
Applications have closed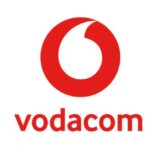 Website Vodacom Tanzania Plc
Vodacom Tanzania Limited is Tanzania's leading cellular network company.
Fleet and Facilities Admin Job Vacancy at Vodacom Tanzania Plc
Job Description
What you'll do
JOB PURPOSE
All activities directly related to Fleet and Facilities issues within Vodacom Tanzania PLC will be administrated by this person. The position will be responsible for the administration of all matters pertaining to all Vodacom Tanzania PLC Fleet and Facilities such as Company Vehicles, Offices, Vodashops, depots and warehouses. The main focus on Facilities will be to oversee the overall cleanness of all Vodacom Facilities and that such Facilities have a clean working environment at all time.
KEY ACCOUNTABILITIES
Keep all records for company and leased vehicles. Ensure vehicle records are updated monthly without failure i.e. User name, Location, Mileage utilization etc.
Ensure that all company and leased vehicles are insured, registered and roadworthy at all time and implement changes for any new legislation.
Ensure all drivers driving company and leased vehicles are competent before given a company car, they should have a valid driving license, OSHA medical test certificate and Defensive drive training.
Ensure vehicle service schedule is followed the services/maintenances meet required standard and all respective invoices are paid on time.
Ensure smooth replacement plan for expired leased vehicles and company vehicles due for disposal.
Conduct Vehicle Inspection Analysis via JMP App to ensure all vehicles have required tools, mileage is correctly recorded and that they are in good running condition, any abnormalities must be attended and fixed immediately
Manage Fleet admin drivers and vehicles to ensure that they are used appropriately for VIP transfers and assigned tasks by Fleet only
Ensure Tanzanian law is followed in the event of any accident, that all paperwork is correctly filled, the incident is reported timely and that procedures for insurance are always followed.
Ensure effect use of Car tracking and Vehicle Camera Systems to manage driving behaviour of drivers of company and leased vehicle
Conduct health and safety tours to ensure that company facilities are at the standard requirement
Ensure Utility bills are paid timely to avoid interruption to the business
Compile daily reported facility issues and share a daily report with action and solution to the problem
QUALIFICATIONS AND TRAINING
• College or University graduate with a degree in business administration or related field
• Mechanical knowledge is an added advantage
• Should have a valid driving license of more than 3 years
CORE COMPETENCIES
• Good level of computer literacy, conversant with all Microsoft products; preferable experience with Fleet and Facilities management systems
• Must be honest, trustworthy and reliable
• Strong communication skills, fluency in English and Kiswahili and ability to interact with other team members
• Must be flexible i.e. willing to work in evenings, weekends and public holiday when needed
Fleet and Facilities Admin Job Vacancy at Vodacom Tanzania Plc
Not a perfect fit?
Worried that you don't meet all the desired criteria exactly? At Vodafone we are passionate about Inclusion for All and creating a workplace where everyone can thrive, whatever their personal or professional background. If you're excited about this role but your experience doesn't align exactly with every part of the job description, we encourage you to apply as you may be the right candidate for this role or another role, and our recruitment team can help you see how your skills fit in.