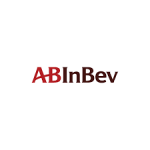 Website AB InBev / TBL PLC
TBL Plc is a subsidiary of ABInBev. ABInBev is the largest brewer in the world.
Fleet Supervisor Job Vacancy at AB InBev / TBL PLC
Dreaming big is in our DNA. It's who we are as a company. It's our culture. It's our heritage. And more than ever, it's our future. A future where we're always looking forward. Always serving up new ways to meet life's moments. A future where we keep dreaming bigger. We look for people with passion, talent, and curiosity, and provide them with the teammates, resources and opportunities to unleash their full potential. The power we create together – when we combine your strengths with ours – is unstoppable. Are you ready to join a team that dreams as big as you do?
The key purpose of this role is to operate the depot fleet at optimal levels ensuring safety, legal compliance and adherence to company policies and standards, and in a way that reflects the company's values  and image and upholds its reputation.
Key roles and responsibilities:
Legislation and Company Requirements
Oversee /manage compliance to fleet-related legislation within the responsible depot operations, in accordance with the Road Traffic Act(RTA)
Stay up-to-date with fleet-related legislative changes and developments
Conduct daily stringent inspections of the depot fleet for compliance against legal and company requirements
Maintain and archive records and documentation as per SAB and legal requirements including maintenance job cards, licensing history, and pre-trip inspections
Conduct depot fleet audits bi-annually with the Fleet Manager, jointly analyse findings, identify and communicate non-compliance issues to depot management and implement corrective action
Fleet safety, health and environmental (SHE) compliance
Maintain ongoing communication with depot management and fleet suppliers on fleet SHE issues to ensure their resolution and future non-occurrence
Weekly pre-trip and pre-trip process inspections as well as tracking and resolution management of defects recorded on pre-trip
Provide guidance and coaching to fleet suppliers and their staff members on the implementation of fleet SHE management at depots
Fleet Master Data
Continuously provide current and accurate depot fleet data and information for capture on SAP Fleet Master Data
Master data governed by defined standards and applied uniformly across all fleet vehicle categories
Conduct fleet audits bi-annually with the Fleet Manager to verify correct use of fleet administrative processes and activation mechanisms, and assist in ensuring accuracy of Fleet Master Data
Submit all new master data requisitions as per BOP document to Regional Fleet Manager and/or Fleet Administrator when required
Fleet Maintenance Planning and Implementation
Understand vehicle-specific maintenance and service requirements for all vehicle categories (trucks, trailers, forklifts and warehouse cleaning equipment)
Develop and manage the depot preventative maintenance plan and schedule and adhere stringently to schedules for all vehicle categories to ensure the fleet is continuously maintained and available for optimal  uptime
Monitor utilisation of leased vehicles according to contracted mileage for optimum asset and financial return
Make recommendations on the movement of leased trucks between depots, as and when necessary, to allow for best utilisation
Manage depot fleet ad hoc maintenance and analyse data for reasons for unscheduled maintenance required, to identify potential trends, and where applicable, to take corrective action
Provide correct and timeous data and information on fleet maintenance and ancillary equipment to ensure SAP information is always current and accurate
Engage with refurbishment suppliers thought price negotiations and job execution and quality of workmanship checks
Continuous management of COF and licensing process
Assist regional fleet manager in terms of asset disposal according to regional procedures
Hired Vehicles
Assist with quality checks on hired / rented vehicles when delivered and returned to suppliers
Make sure all hired / rented vehicles are correctly captured into SAP MASTER DATA
Fleet Image
Monitor/manage the implementation and maintaining of fleet appearance standards as per company policy i.e. weekly fleet washing and deck sweeping processes etc.
Manage required changes to vehicle appearance through the fleet team ensuring changes are implemented correctly and timeously i.e. new branding
Fleet Expenditure Against the Budget
Manage compliance with the Procurement to Payment Policy (PTP)
Develop and implement necessary plans to improve performance based on the analysis of the Fleet Manager's monthly financial report
Explore cost control opportunities to reduce spend i.e. innovations and price negotiations
Engage with suppliers to always obtain best possible prices / rates
Fleet Reporting
Submit monthly KPI data as per requirement by the 5thth of each month to DSD:
vehicle uptime and utilisation statistics,
breakdown analysis and preventative measures to be taken,
consumption statistics by vehicle and corrective action to be applied,
planned vs. actual preventative maintenance schedules execution,
vehicle safety and legal compliance (licensing, roadworthiness, tyre analysis, etc.
Use depot/regional/national fleet reporting system to provide feedback data and information to depot management and operations staff
Assist with data requests from internal and or external customers
Daily management of Vehicle Condition Control Report
Fleet Supervisor Job Vacancy at AB InBev / TBL PLC
Strategic Improvement Projects
Implement, monitor and manage project plans within agreed specifications, time frames and budgets
Report on project progress against initial project requirements
Review and communicate project outcomes against initial expectations and plans
Third Party Suppliers
Manage, monitor and report on supplier performance against compliance and contractual obligations. (formal feedback provided on performance improvement)
Analyse opportunities for enhancements on service delivery
Monthly meetings and minutes compiled and send out to depot and logistical managers
Monitor expenditure against the approved or agreed rates
Get suppliers involved in training and engagements with logistics management so that there is mutual understanding of roles, responsibilities and capabilities
Stakeholder Engagement
Build collaborative and mutually beneficial relationships with internal and external stakeholders
Important Fleet Management Tools
Job description (JD)
Competency Acquisition Program (CAP)
National Fleet Policy Document
National Fleet Audit Document
Vehicle Condition Control Report (VCCR)
KPI reporting documents
Refurbishment model
Fleet Best Operating Practices Documents (BOP)
Profile:
Relevant 3 year tertiary degree / diploma
2 –3 years fleet functional work experience
Applicable South African Road Traffic Act and governance knowledge
Business and financial acumen
Advanced proficiency in Microsoft Office, Word and knowledge of SAP
Strong analytical ability demonstrated
Good performance track record
People management experience (an advantage)
Behavioural Competencies
High levels of integrity and honesty
Strong self-management qualities
Planning skills
Attention to detail
Ability to work under pressure
Demonstrate initiative
Good interpersonal, verbal ability and communication skills
Ability to adopt to change –resilient
Demonstrate appropriate levels of assertiveness
Good negotiation skills
Additional information:
ABInBev is an equal opportunity employer and all appointments will be made in  line with ABInBev employment equity plan and talent requirements.
The advert has minimum requirements listed. Management reserves the right to use  additional/ relevant information as criteria for short-listing.