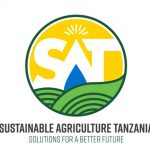 Website Sustainable Agriculture Tanzania
SAT Holistic Group Ltd
Food Technologist Job Vacancy at Sustainable Agriculture Tanzania
JOB TITLE: Food Technologist
Job Brief
We are looking for a passionate Food Technologist for SAT Holistic Group Ltd in
Morogoro. You will be overseeing and manages the manufacture of food products according to demand and quality standards.
The one to ensure that the company is maximizing generating new product ideas and recipes or is modifying and improving existing recipes. He or She manages the processing staff at HQ Processing Unit with ensuring that strict hygiene food safety standards are met. He or She assures that food is processed according to organic
standards.
Job Description
Designs recipes, processes and machinery to produce new products.
Designs production flow for processing high quality products
Identifies and chooses products from suppliers
Prepares standard operating procedures and specific work instructions for new projects and processes, and proposes reviews
Liaises with marketing staff
Ensures that strict hygiene food safety standards are met
Implements Safety, Health, Environmental and Quality management systems as per company policies and legislation.
Works on packaging innovation and technology
Researches latest technologies for processing
Oversee cleaning of machines and equipment (incl easy maintenance)
Testing and examining samples
writing reports
Qualifications and Experience
Skills in planning production, manufacturing and management
Responsible care and creating effective work environment
Skills in packaging and labeling of food
Responsible for efficient energy management
A love of detail and a love of SAT products
Good commercial awareness
Excellent project and time management skills
Outstanding attention to detail
The ability to work individually as well as in a team
Computer literacy
The ability to solve problems effectively and creatively.
Capacity to produce high-quality briefs and reports in both Swahili and English.
Stock keeping control
Basic financial reporting
BSc/BA in a food processing, food science and Technology related field
2 – 3 years' experience, intensive knowledge of food processing
Require Documents
Application letter
Up-to-date Curriculum Vitae
Academic Certificates
Recommendation letters
Read  : Important Points to Consider in Writing a Job Application Letter
How to Apply
Applications should be addressed to
Human Resource Manager SAT Holistic Group Ltd, P.O Box 6369,
Morogoro.
No phone calls or in-person applications will be accepted. Only shortlisted applicants will be contacted, so there is no need to follow up. Applications must apply via online application before 6th November 2022.