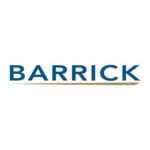 Website Barrick – Bulyanhulu Gold Mine LTD
Bulyanhulu is a narrow-vein gold mine containing gold, silver and copper mineralisation in sulphides.
Fuel Bay Attendant Job Vacancy at Barrick – Bulyanhulu Gold Mine LTD
Fuel Bay Attendant at Bulyanhulu Gold Mine March, 2023
Job Description
JOB ADVERT – FUEL BAY ATTENDANT  ( 01 VACANCY)
POSITION DESCRIPTION:
Bulyanhulu Gold Mine is seeking to recruit Fuel Bay Attendant to join our team. The successful candidate for this position will ensure activities in the Engineering Department are effectively planned and undertaken in a safe and cost-effective manner to achieve targets in accordance to BGML Mining Safety Standards, Policies, and Procedures.
Reporting to: Mobile Fleet Supervisor
Duration: Permanent
RESPONSIBILITIES:
Ensure safe work practices by attending compulsory safety courses and meetings;
Ensure  safe measuring, receiving and issuing of Fuel
Comply with Occupational Health and Environmental Policies, as well as other policies, procedures and guidelines;
Ensure Fuel and Lubricant are properly receipt and issued
Ensure accurate recording of dips, receiving and issuing of Fuel and Lubes
Ensure timely receiving and transfers of fuel to customers
Ensure maximum housekeeping of the stations
Monitoring  the stock on hand
Ensure that all Safety, Health and Environmental standards are followed
Ensure any leaks are reported to the supervisor
View also: Service Data Clerk Job Vacancy at Barrick – Bulyanhulu Gold Mine LTD – Form 4 & Above
Fuel Bay Attendant Job Vacancy at Barrick – Bulyanhulu Gold Mine LTD – Form 4 & Above
QUALIFICATION REQUIREMENTS:                                                             
Ordinary level certificate – Form IV
EXPERIENCE REQUIREMENTS:
Must have a minimum of at least 1 year experience in a similar industry
Tanzania Valid Driving License
SKILLS / KNOWLEDGE REQUIREMENTS:
Excellent communication in English and Swahili,both writing  and verbal
Able to understand the content and operation mechanism of the interfaces between books and supplies
Good Communication Skills
Time Management Skills