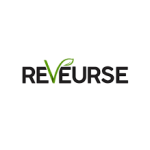 Website Reveurse Tanzania
Reveurse Tanzania Company Limited is a locally registered company established to bring solutions to the business world on the total recruitment process
General Manager Job Vacancy at Reveurse Tanzania
Reveurse Tanzania Company Limited is a locally registered company established to bring solutions to the business world on the total recruitment process for both candidates and companies.
Our team is effective in analyzing each candidate carefully and ensuring a successful match with our Company clients, and on the candidate's side we become your partner in helping you reach your career goals by helping you get the right post.
The team at Reveurse deals with recruitment from permanent, specific and fixed recruitment and are highly trained on Human Resource laws and have consulted major companies on recruitment processes & human resource issues in general, creating a smooth operation for our clients.
URGENT
VACANCY ANNOUNCEMENT
WE ARE HIRING:
Position: GENERAL MANAGER
Kisemvule, Mkuranga Pwani
Industry: INSULATOR Recruitment Type: Contractual
We Reveurse Tanzania on behalf of our reputable client we are urgently looking for General Manager.
RESPONSIBILITIES
• Oversee and improve the overall Factory activities.
• Follow up on Importation.
• Establish and communicate long-term strategic and realistic goals for teams.
• Liaison with customers and Government authorities.
• Ensure the regular training and development of department heads and staff to enhance professionalism and performance at all levels.
• Manage the finance function.
• Communicate and enforce rules and regulations for all employees.
• Oversee the purchasing and materials management function,
• Generate quarterly and annual reports.
• Coordinate departmental activities and initiatives.
General Manager Job Vacancy at Reveurse Tanzania
QUALIFICATIONS
• Bachelor's degree in business Administration, Management, Accounting, Finance, Industrial Relations or, a related discipline.
• 5 years working experience as General Manager.
• At least must have electrical experience /qualities if any.
• Project management skills.
• Business Development ability.
• Strong decision-making ability.
• Experience in conducting performance evaluations.
TO APPLY.
Send your CV only to reveurse@reveurse.co.tz . Only shortlisted candidates to be contacted.
Deadline: 25 May 2023
Read : The Top 13 Modern CV Secrets