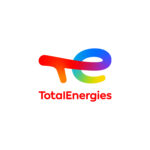 Website TotalEnergies
TotalEnergies is a multi-energy company.
Sales
DAR ES SALAAM-HAILE SELASSIE RD(TZA)
Tanzania
Job Description
PLANNING
Implements the affiliate marketing strategy.
Participates in the development of affiliate marketing plans on General Trade on the basis of GT in the box master plan, key account arrangement to obtain optimal volumes, margins and collections.
Monitors, follows up and reports on the consumer prospection activity
Develops the reseller business (PRISM), operating on cash basis, collection by own transport or in case of credit covered strictly by bank guarantee.
Monitors the level of orders executed per key account customer every 10 days relative to expected monthly targets
Intervenes with customers to establish cause of variations
ORGANIZING
Before sale service (Quotations to clients, monthly price advice, Transmission of prices to clients)
Undertakes corrective action on wrong pricing on invoice, issues on shortlanded products
Collects tender documents, identifies tender requirements (bid security)
Participates in preparation of bids and contracts. A contract to be in place for any new business.
Updates all existing contracts and participates in contract renewal process including negotiations.
Undertakes daily market price surveys on reseller market
Generates profitability analysis Ex Ante and determines credit limits per customer. A customer with multiple accounts to be considered in totality.
Periodic review of Commercial Term forms (credit ceiling, credit days)
Coordinates account reconciliations with client (in liason with credit controller, Customer service)
Prepares equipment movement form for equipment installations, and removals. Review of supply and demand of equipment to suit GT Client portfolio. Equipment includes stationary and mobile tanks, transfer and dispensing pumps.
COORDINATING
After sale service (assist tax exempt clients on documentation, handle card sales ex stations,
Coordinates and follows up collections from clients in liason with Customer service /Credit Control sections
Attends business review meetings with key account clients on quarterly basis to address queries, complaints or dissatisfaction
Implement new projects including Consignment management, Fuel management system, and Excellus
Active use of GT Toolbox as recommended by GT Africa division
Undertake training to GT Client staff on proper product handling and quality Control.
CONTROL
Attends in house credit control meetings and undertakes review of limits on quarterly basis.
Daily checking of Margin and Aged balance reports and Prepares reminders to Clients on payments
Follows up the endorsement of contracts for those clients who have not yet signed/need for review
Maintains proper filing system on client and other business documents
Carries out risk assessments on clients in key account list and reports a minimum of 12 near misses per annum
Liaise with operations on technical queries and concerns
Actively prospect new customers
Ensure proximity and visits to existing customers
Active participation in variable compensation scheme (performance measured on volumes, margins, collections realized and prospects converted)
Active participation in SALSA, with a minimum of 20 reports per month. Entry into SALSA on daily basis and proper registration of visits made on existing clientele, and on prospects, and opportunities created.
General Trade Executive Job Vacancy at TotalEnergies
Context and environment
Competition: 50 Oil companies authorised to market oil products
Understanding client needs: Clients with big product demand give tough tender conditions eg. Mining, Cement, Energy
Understanding our Strength and weakness points: Tough logistics of supply to serve Lake region, Mbeya and Kigoma; Control on fuel short deliveries on situations whereby transport of the fuel is handled by TotalEnergies contracted transporter and the distances covered are big.
Preventive mechanism is required when huge credit facility is necessary without a cover (security deposit or bank guarantee)
Candidate profile
Knowledge of basic accounting
Technical knowledge and Marketing Skills
Working experience at both Field and Main Office
University degree in business related fields