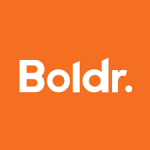 Website Boldr
Founded in 2017, Boldr is defined by the 700+ team members, the 70+ clients we have worked with, and the values and impact we strive for alongside both.
Global Compensation Specialist 

Job Vacancy at Boldr
Description
WHAT YOU'LL LIKE ABOUT US
Great company culture! Our diverse backgrounds, commitment, and passion are the things that make us great.
We geek out on new ideas, proposals, anything that will positively impact our clients and of course, you!
We've got training sessions in store to help you level up your skill set.
With you on Boldr's side, we'll tackle social responsibility initiatives together.
We have rest and relaxation benefits. (You'll have ample time to travel wherever you please! And we'll want to hear all about your stories when you get back to the office.)
WHAT IS YOUR ROLE
We are looking for a Compensation Specialist to oversee and administer the employees' perfect rewards. The goal is to attract, retain and motivate high quality employees in various countries while reducing turnover and enhancing our company's profile as the best place to work.
WHAT YOU WILL DO
Define a fair, equitable and competitive total compensation package that fits and is aligned to our company's strategy and business goals
Develop a consistent compensation philosophy in line with work culture and organizational objectives across various countries (Philippines; Mexico; South Africa; Canada)
Ensure that compensation practices are in compliance with Local country legislation (pay equity, human rights, living wage etc)
Use various methods and techniques and make data based decisions on direct financial, indirect financial and non-financial compensations
In consultation with the People Engagement team, assess employees needs by conducting organizational psychology surveys to find out what motivates and engages employees
Prepare job descriptions, job analysis, job evaluations and job classifications
Consult with the Client Solutions team and actively contribute to compensation costing models for prospective clients
Participate in salary and labor market surveys to determine prevailing pay rates and benefits
Review Boldr's salary banding on an annual basis and obtain Operation Committee approval
Consider and present the impact and solutions of current team member compensation in conjunction with salary banding changes
Deploy effective communication strategies and success metrics
Conduct ongoing research into emerging trends, issues and best practices so that Boldr can stay abreast with global compensation movements
Conduct periodic audits and prepare reports
Global Compensation Specialist Job Vacancy at Boldr
Requirements
WHAT WE'LL LIKE ABOUT YOU
Proven working experience as a Global Compensation Specialist
Prior experience in HR practices and compensation cycle management
Working knowledge of job evaluation and job analysis systems
Previous experience with organizational psychology and labor market surveys
Adequate knowledge of current labor rules and regulations across countries (preferred)
Familiarity with various types of incentives and benefits
Extensive knowledge of HRIS and Google Suite
Strong quantitative and analytical skills
BS degree in human resources, business administration or finance