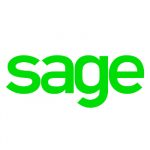 Website Sage
Sage South Africa offers a wide range of innovative software solutions for managing your business, accounting, payroll, people and more.
Graduate Developer Job Vacancy at Sage
Job Description
We are offering you a great opportunity to have the time of your life at Sage! We are expanding our business, and we want to count on you for great challenges and goals! We are looking for a Graduate Software Engineer to join our team! Kick off your IT career at Sage! This is a great opportunity to work as a Graduate Software Engineer in a dynamic team responsible of excellent software solutions in the payroll domain. Isn't that great?
What do we want from you? We expect you to be a real Junior who is eager to learn from mentors, from the project itself and who can get up and learn from mistakes.
Key Responsibilities
Complete all required training and mentoring sessions
Contribute to building, enhancing, and maintaining software solutions to enable Sage's business to thrive.
You will continuously work on your skills and knowledge to become a reliable team member.
Ensure all development features are completed at the best quality standards.
Become an active member of the team by supporting us with your both technical and soft skills throughout the project development life cycle.
Ensure adherence to best practice coding standards, testing procedures, etc.
Create/update documentation for all deliverables
Contribute during the process of documenting technical requirements for data, workflow, and interfaces with other systems and/or services where required.
Keep up to date with relevant technology areas.
Seek out help, feedback, and support from other team members. Too many things to think about? Don't worry – we have a team that will help you through the whole learning process!
Graduate Developer Job Vacancy at Sage
Your Profile
Relevant experience (in personal projects, Discord projects, end of the year projects, developed in any languages such as Java, JavaScript, .NET, Python) The main languages you will be working in is C# .Net and JS/TS.
Good numerical reasoning and logic ability with problem solving skills
Be an active and enthusiastic team player
Demonstrable desire for learning and self-progression
Good communication skills
Qualifications
Bachelor's degree/Diploma in computer science, computer engineering or a similar field
We Love
When your focus is on clean and maintainable code
Good English communication – we work internationally, so that is a must.
Strong collaboration, communication, and organization skills – we are a team and we want you to be a part of it!
You take care of your self-development, both in technical and soft skills.
Passion for new technologies!
Read also: Free Cover Letter Sample for Internship / Graduate Trainee Job Application