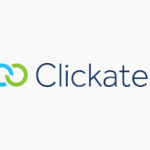 Website Clickatell
Clickatell is a global technology company and innovator in mobile messaging, engagement, and commerce.
Graduate : Software Developer Job Vacancy at Clickatell

Description
We Are Setting The Pace
Do you speak CODE? Are you interested in Data or the architecture of Software Development??
Shout out to all Software Development Grads
We are looking for awesome people with inquiring minds, passionate about being part of something big. At Clickatell, we connect companies with their customers on chat – just like you do with your friends, just better.
We started with 4 lines of code that changed the game. Now we are on course to punch a hole in the universe.
Do you want to join us to learn and grow while doing game changing work with a global team?
Then let's chat….
Requirements
We Are On A Learning Journey – Requirements of the Role
Join our program from 1 February 2023 till 31 January 2024
Final year of studies in Computer Science, Computer Engineering, Information Technology or related fields?
Experience with at least one back-end programming language (e.g. Java, Python)
Knowledge of Systems, Networks, Operating Systems (e.g Linux) Databases (e.g. MySQL, Cassandra, PostgresSQL) and Cloud Computing (e.g. AWS)
Benefits
Why You Should Join – Perks of the Role
Half-day off on your birthday
Remote Working (our offices are currently open for essential use only due to COVID-19)
Ongoing Learning with access to books, team training workshops and professional development.
Virtual activities, events and coffee dates.
Home office set-up with laptop
Graduate : Software Developer Job Vacancy at Clickatell
Stronger Together
Clickatell is unequivocally committed to Diversity, Inclusion and Belonging. We believe that we are stronger together and that sameness limits our thinking and our opportunities. You are welcome at Clickatell for who you are, no matter where you come from or what you choose to believe. Our platform is for everyone, and so is our workplace. But it isn't just about a whole lot of different people working together all having their say – it is about us creating a place where we all feel that we belong. It's in our differences that we will find the power to keep revolutionizing the way the world uses chat technology.