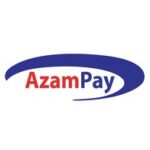 Website AzamPay
AzamPay is specialized in the development of end-to-end online payment management solutions for companies operating in East Africa.
Graphics Designer-UI/UX Job Vacancy at AzamPay
WE'RE HIRING
GRAPHICS DESIGNER -UI/UX
A driven UI/UX designer who will work closely with our marketing team and designers to ensure seamless web/mobile design and the successful implementation of UI/UX best practices and principles across all our digital platforms.
• Minimum -Bachelor Degree in Design or other relevant field.
• 4+years' experience in as a User Interface Designer or similar role
• Proficiency in Figma and Webflow.
• Strong understanding of user-centred design principles and best practices
• Ability to provide UI/UX design and development support throughout the product life cycle
• Strong oral and written communications skills
• Capable of working independently and driven by self-motivation
• Demonstrating effective time management skills and the ability to meet tight deadlines.
Graphics Designer-UI/UX Job Vacancy at AzamPay
Are you proficient in Figma, Adobe XD and Webflow?
Do you have a strong understanding of user-centered design principles and their best practices?
If you answered yes to these questions, then we want to hear from you! We are looking to hire
a UI/UX designer to join our team!
This is a full-time position based in Dar es Salaam, Tanzania.
If you have what it takes, Please Apply by 21 Nov 2023 through this link
https://lnkd.in/dr-NqbHn
DEADLINE: 21 NOV 2023
View:The Top 13 Modern CV Secrets
How to Apply: