Internship
Applications have closed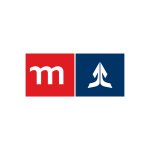 Website Momentum Metropolitan
Momentum Metropolitan Holdings Limited (Momentum Metropolitan) is a South African based financial services group listed on the Johannesburg Stock Exchange

HC Administrator Intern Job Vacancy at Momentum Metropolitan
Role Purpose
Execute various administrative processes and support the HC team in delivering a consistent HC administration service that empowers the business to achieve its strategic objectives.
Requirements
Matric
Diploma (NQF 5) or equivalent or Degree in Human Resources or related field
Unemployed
Duties & Responsibilities
Prepare job advertisements and post on the relevant platform to attract suitable candidates.
Review and screen CVs received from job advertisements.
In collaboration with the HR team shortlist relevant candidate in line with the selection criteria.
Conduct telephonic interviews with candidates to assess candidate suitability.
Conduct reference, probity checks and background checks on shortlisted candidates and provide feedback to the relevant stakeholders.
Book and coordinate the logistical arrangements for the recruitment and assessment process (interviews, meeting rooms etc).
Coordinate and support the on-boarding and integration programme for new employees.
Make recommendations regarding candidate suitability based on interviews and checks to the relevant stakeholders.
Serve as a key contact for candidates throughout the attraction, interview and offer stages.
Capture and maintain employee and position management data on the relevant system and ensure that data quality and integrity standards are adhered to.
Compile employee documentation and ensure that HR documentation is timeously and accurately submitted to the relevant stakeholders.
HC Administrator Intern Job Vacancy at Momentum Metropolitan
Competencies
Business Acumen
Client/Stakeholder Commitment
Drive for Results
Leads Change and Innovation
Motivating and Inspiring Team
Impact and Influence
Collaboration
Self-Awareness