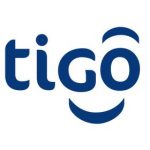 Website Tigo
Tanzania's fastest growing telecom company.
Head of Legal – MTMSL (Tigo Pesa)Job Vacancy at Tigo
End date to apply:
23/09/2022
---
JOB PURPOSE
Head Legal is responsible for the efficient administration of a company, ensuring compliance with statutory requirements and implementing decisions made by the Board of Directors. The job holder is also responsible for the effective and efficient management of the Legal department, provision of legal advisory services and ensuring effective management of legal and contractual risks throughout the Mobile Money Business. This position may be appointed by the Board of Directros to become a Comapny Secretary.
WE CONTRIBUTE AND LEAD BY
By connecting, by owning, by delivering, by change and by vision. We live our values of trust, Passion, simplicity, integrity & innovation.
CORE RESPONSIBILITIES
Ensure the Mobile Money Business has the right contractual agreements with all its customers and partners
Liaise with auditors, lawyers, tax advisers, bankers and shareholders on board governance issues
Maintain and manage Litigation reports and review ongoing cases and advice management accordingly
Custodian of all legal documents pertaining to the Company
Liaise with relevant departments to ensure that where legal risks have been identified, appropriate courses of action have been taken.
Liaise with the other Department representatives in identifying a person who will provide evidence in court or consumer complaint committees
Provide legal protection and risk management advice to management especially on contract management and Customer experience issues as per NPS act and all relevant regulations pertaining to Mobile Money and Financial services.
Provide and interpret legal  information, conduct training and disseminate appropriate legal requirements to staff.
Review and advise management on legal implications of internal policies and procedures.
Review and draft contracts, agreements and internal policies and ensure that they are in compliance with all statutory or legal requirements.
Negotiate, review and draft documentation for business transactions and prepare and advise on the necessary checklist to be adopted to ensure information is submitted on time.
Provide leadership and ensure efficient and effective management of staff and resources in the Legal department.
Perform the role and responsibilities of a Company Secretary and ensure compliance with the applicable laws
Provide any other legal and company secretarial support as requested by management
Head of Legal – MTMSL (Tigo Pesa) Job Vacancy at Tigo
QUALIFICATION AND EXPERIENCE
LLB undergraduate degree;
LLM will be an added advantage;
Must be an Advocate of the High Court of Tanzania
At least eight years legal experience ideally in a Mobile Financing Services, banking, telecommunications, microfinancen, with a proven track record in contract negotiation and drafting
Experience in providing legal counsel; and
Proven track record of adding value to a company through  development of comprehensive contract documents that mitigate risk and penalties.
KEY ATTRIBUTES
Analytical, problem-solving skills
Management and organizational skills
Discretion with confidential information
An understanding of the legal system as it affects business
Good communication and interpersonal skills
Ability to work independently
Solutions oriented
Adaptable
CORE COMPETENCIES
A thorough understanding of legal environment and requirements in   business
Working knowledge of corporate, Banking and telecommunication laws.
Demonstration of "presence" and excellent communication skills
Sensitivity and intuition toward Managements and directors' thoughts and feelings
Ability to read signals and provide early warnings to management relating to changes of the laws and regulations
Ability to mediate and assist in achieving consensus especially relating to the EMI, Consumer Protection and Fintech related issues
Ability to overcome bureaucratic thinking in the company
Flexible, creative and Detail-oriented
A sense of balance no matter how pressured a situation