Full Time
Applications have closed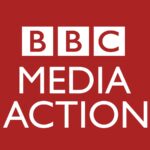 Website BBC Media Action
BBC Media Action is the BBC's international charity .
Head of production Job Vacancy at BBC Media Action
Job title: Head of production
Location: Tanzania
Reports to: Senior project manager and editorial lead
Duration: 12 months (with possible extension)
Special requirements: The right to live and work in Tanzania. Fluent in English and Swahili with ability to write reports and scripts in these languages.
Only applicants with separate cover letter will be considered. Please do not send certificates or other attachments. Only shortlisted candidates will be notified.
BBC Media Action:
BBC Media Action is the BBC's international development organisation, working in more than 20 countries and reaching more than 100 million people a year. We support independent media and share trusted information that protects health, bridges divides, challenges prejudice, and saves and changes lives. We follow the editorial standards and values of the BBC, but we rely on donor funding to carry out our work. To find out more, please see bbcmediaaction.org.
Job purpose:
The head of production will lead a young, dynamic team of media producers to create editorially-sound, high quality, digital and radio content. The successful candidate will take on editorial and technical responsibility for the delivery of all BBC Media Action content in Tanzania and will be expected to manage production teams in producing content in line with the highest production standards, BBC editorial guidelines and project objectives.
The successful candidate will be expected to work on all BBC Media Action's current and upcoming projects in Tanzania and to ensure systems are in place to support all aspects of production at every stage from design to broadcast/publication. Working closely with the senior projects manager and editorial lead, the head of production will also be responsible for building the capacity of the production team on technical and editorial matters.
The head of production will have strategic input into organisational development as well as the development of new projects and the expansion of the country office.
Main duties:
Production
Take overall responsibility for the delivery of all broadcast outputs of BBC Media Action Tanzania, ensuring editorial integrity, quality, value-for-money and timeliness of all output.
Work with senior producers, the senior projects manager and editorial lead, the country director and the global editorial development team to resolve any editorial issues. Ensure production teams fully understand the BBC editorial guidelines and values.
Work closely with the project team to ensure that programmes meet project goals, the production team understands these goals and outreach activities link with broadcasts. Also work closely with the research team to ensure programmes reflect research findings and are effectively monitored and evaluated.
Creatively shape the concept of all new productions, or changes in productions, using knowledge of the local context to ensure outputs reflect the reality of life in Tanzania
Ensure complex themes such as gender, climate change, governance and youth are treated sensitively and creatively across all media outputs
Ensure BBC Media Action policies and codes of conduct are understood and implemented throughout the production process, with particular attention to the organisational Safeguarding Policy, Equity, Diversity and Inclusion Strategy, and BBC Editorial Guidelines.
With support from central teams, ensure that BBC Health and Safety Guidelines are observed on all productions and that relevant staff are trained and briefed to manage risk effectively during production.
Staff management
Lead the production team, including the line management of specific members of the team
Ensure systems are in place for the effective operation of the team, including scheduling, workplans, 1:1s and appraisals, and editorial and performance review meetings
Build the management capacity of senior producers and production co-ordinators to enable them to carry out their management responsibilities effectively
Build the capacity of all production staff to deliver outstanding content.
Organisational management
Ensure systems are in place to manage production resources, including all production equipment, edit suites and production facilities
Oversee production budgets for all relevant projects and ensure that production complies with BBC Media Action's finance and administration guidelines, as well as donor requirements – in particular that it provides excellent value-for-money and can be reported clearly and accurately
Support the country director, the senior projects manager and their teams, in writing production-related sections of reports for donors, colleagues and the public
Represent BBC Media Action with development partners, broadcast partners and other media stakeholders
Advocate the needs of broadcast teams to the senior management team and ensure office and project policies and procedures are relevant and workable to meet the needs of broadcast teams
Support the Country Director in taking strategic decisions about current and future operations, based on a solid understanding of the risks and opportunities in the media-development sector.
Safeguarding responsibilities
Understand and comply with the Safeguarding Policy and the staff Code of Conduct.
Participate in relevant mandatory training on safeguarding and respect at work.
Report any safeguarding concerns immediately, either to the country director, or using the Whistleblowing Policy.
Head of production Job Vacancy at BBC Media Action
Required skills, knowledge, and experience:
Essential
At least seven years' experience in radio production across a range of formats and media platforms
At least three years' experience in an editorial leadership position
Demonstrable creative ability, with a proven track-record in designing, developing and making programmes
Excellent interpersonal and leadership skills and significant experience of leading and managing diverse talent and production teams
Experience of project planning with proven experience of successful project management against tight deadlines
Experience of setting up systems for managing production resources
Experience of developing written plans and reports for internal and external audiences
Excellent communication skills, fluent in English and Swahili (verbal and written)
Experience of building and influencing high-level external relationships
Experience of designing or commissioning training and learning for production teams.
Desirable
Experience of working in a developing-country media context, preferably in East Africa
Understanding of the principles of behaviour change communication
Experience of overseeing a multi-platform media production project
Understanding of BBC health and safety requirements and how these can be applied in developing country contexts
Knowledge of BBC editorial values, aims and objectives and an ability to apply these to media development projects.
Closing date: 18 September 2022
HOW TO APPLY
Candidates should send their CV and a cover letter (in English, PDF or Microsoft Word format) which outlines their experience and suitability for the role by email to: recruitment@tz.bbcmediaaction.org – please include the title of the position applied for in the subject line and send by 5pm on 18 September 2022.
The role may involve working with groups of vulnerable children and adults. For the successful candidate, mandatory training will be provided on BBC Media Action's safeguarding policy and staff code of conduct. A police background check may form part of the recruitment process. BBC Media Action operates a zero-tolerance policy concerning all forms of abuse and exploitation of vulnerable people.
BBC Media Action has zero tolerance for fraud and exploitation. If you have any concerns, please share with us through whistleblower@tz.bbcmediaaction.org.