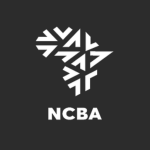 Website NCBA Bank
NCBA Bank Tanzania is a medium-sized financial services provider in Tanzania.
Head of Recoveries Job Vacancy at NCBA Bank
NCBA invites you to join us in our quest to create great moments for everyone, everyday!
Job Title:         Head of Recoveries
Reports to:     MD & CEO
Department: Loan Recovery
Job Purpose Statement
Overall management of recalled facilities (Written-Off Portfolio, and Watch List/Hardcore NPLs from on-balance sheet sitting under Recovery Department). The ultimate objective is to maximize collections/recoveries, reduce NPL ratio, prevent losses, restore profits, and improving capital position.
Further, as head of department, will be responsible for management of all administrative and functional related matters within the department.
Main activities includes;
Developing targets for the department in line with the Bank's strategic goals and objectives. Ensuring that the set targets are achieved in time as planned and addressing the variance between the laid down targets and actual performance.
Formulation of loan recovery strategies.
To lead and provide leadership to RMs falling under Recovery Department in developing strategy sheets and execution of their responsibilities to ensure attainment of the departmental targets.
Regular review of the reports prepared by RMs on the loan portfolio performance trend for further recommendation to the management.
Review a list of uncollectible loans and recommend for write offs through assessing the trend of account performance on the delinquent loans and their collectability potential.
Review the analysis of Watch list/NPLs' repayment trend sitting under Recovery Department in light of monthly arrears reports to determine whether there is improvement or further deterioration calling for immediate action.
Identification of training needs and recommending appropriate training programmes for the department in liaison with the Head of Human Resources.
Provide technical support to the various credit committees on the management of the Bank's Non-performing portfolio including written-off book.
To support all actions needed to implement approved debt settlements.
To handle and manage all clients' queries/concerns and ensure appropriate and timely closure for the same with the purpose of creating and maintaining good relationship between the clients and bank.
Supervise the process of performance appraisal for the department.
Liaise with Head of Legal department on regular basis and provide frequent analysis in respect of best recovery strategy/approach of ongoing litigation cases.
Liaise with Head of Credit Risk department to ensure that credit risk in Recovery Management function is minimized by establishing effective credit risk management structure within the function.
Liaising and corresponding with key internal stakeholders from business and support team to ensure smooth execution of the departmental strategies towards attaining the corporate objectives.
Review and recommendation of credit requests, proposed debt settlements, and memos for management consideration and approval.
To participate, review, and recommend for approval of the planning and budget of the department.
To attend and participate on Board Credit Committee Meetings, ExCOM, Recovery Management Monthly & Weekly Review Committee Meetings and any other related forums.
Key Accountabilities (Duties and Responsibilities)
Financial
Adequacy of personal competence to effectively perform the recovery tasks to ensure recovery maximization and budget attainment.
Internal business processes
Consistency adherence to and effective application of established policies, processes, procedures and tools in achieving optimal efficiency and cost effectiveness.
Customer
Consistency in meeting clients' needs and turnaround strategies in a friendly manner which is fair and beneficial to both parties.
Learning and growth
Increase work competence and be conversant with all working tools & systems.
Ideal Job Specifications
Academic:
Minimum of University degree preferably in accounting, Finance, Economics or its equivalent.
Master degree in accounting, finance and economics or its equivalent is most desirable.
Professional:
Relevant professional qualification in banking and credit risk management.
Desired work experience:
At least 8 years work experience on banking & Financial Institution Industry preferably on Credit Risk Management, Corporate Banking Relationship Management, Collections, Loan work-out, and Recovery.
Understanding of the bank's balance sheet management particularly management of credit related costs in a view of increasing profitability, capital restoration, and compliances.
Understanding of the Regulatory and Legal processes and Potential Avenues available on management of problem loans.
Credit Risk analysis expertise is highly desirable.
Member of Tanzania Bankers Association (TBA), as well as Certified Director by Institute of Directors in Tanzania (IoDT) is an added advantage.
Ideal Job competencies
Technical  Competencies
Credit and Financial analysis; review of restructuring/credit/debt settlement proposals for management/Board approval.
Credit risk management; experience in credit risk assessment and provision of practical mitigations to prevent any probable credit losses.
Loan portfolio management; closely supervising loan portfolio to ensure compliances to the terms and conditions of the loan contracts.
Knowledge and effective application of all relevant banking policies, processes and procedures.
Negotiation skills
Leadership and management skills
Report writing and presentation skills
Computer application knowledge.
Head of Recoveries Job Vacancy at NCBA Bank
Behavioural  Competencies
Tolerance; broad minded and ability to look things in different ways.
Ability to work in a team and interact with all level of staffs.
Decision making ability; timely resolve customer complaining with solution and recommendation to the management.
Responsible and accountability of actions emanated from daily duties.
Communication; effectively communicate with customers and colleagues at working place and outside the working station.
All qualified applicants will receive consideration for employment without regard to race, color, religion, sex, sexual orientation, gender identity, national origin, or disability.
How to Apply: