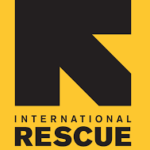 Website International Rescue Committee
The International Rescue Committee (IRC) responds to the world's worst humanitarian crises and helps people to survive and rebuild their lives.
Health Manager Job Vacancy at the International Rescue Committee
Requisition ID: req46562
Job Title: Health Manager.
Sector: Health
Employment Category: Fixed Term
Employment Type: Full-Time
Open to Expatriates: Not Applicable
Location: Kibondo, Tanzania
Work Arrangement:
Job Description
BACKGROUND:
Founded in 1933 at the request of Albert Einstein, the International Rescue Committee (IRC) responds to serious humanitarian crises around the world and helps victims to survive and rebuild their lives.
For over half a century, Tanzania has been a country of asylum, hosting one of the largest refugee populations in Africa.  Currently, the country hosts approximately 287,903 Burundian and Congolese refugees, many of whom arrived in 2015 as the crisis in Burundi increased. To date, refugees continue to co-exist with the host communities in Kigoma region expressing multiple reasons and needs. Within this context, IRC provides protection and basic assistance in the areas of Safety (comprises of Protection and Rule of Law, Women Protection and Empowerment, and Child Protection), Health (mental health and psychosocial support services and reproductive health), and Education.
Job Overview: 
 As the Health Manager, you will be instrumental in implementing IRC's health activities in the Kigoma Region. Your responsibilities will span across the programmatic, operational, financial, and staffing aspects of the health team. You will ensure the delivery of quality primary healthcare services, aligning with international standards and meeting grant requirements. You will also act as a representative of IRC with key partners including the Ministry of Health, UN agencies, and other NGOs.
Major Responsibilities: Key Areas
Program Management and Development
Supervise the execution of quality emergency health activities, ensuring goals, objectives, and targets are met.
Coordinate with the Health Coordinator to develop project work plans.
Monitor project sites regularly, ensuring standardized protocols, policies, and guidelines are followed.
Troubleshoot implementation issues, provide solutions, and ensure projects align with established standard processes.
Uphold IRC principles of rights promotion, participation, capacity building, partnership, and comprehensive programming.
Lead medical and operational supply chain systems effectively, including timely ordering, stock recording, and accountability.
Collaborate with other IRC programs, integrating program components where possible.
Work with finance to ensure accurate and timely spending plans, cash forecasts, and salary allocations.
Staff Supervision & Development
Cultivate a positive team spirit and maintain professional relationships with team members.
Supervise team members directly, facilitating regular performance reviews.
Promote training and ongoing capacity building for staff in technical and project management skills.
Grant Management and Reporting
Manage all health grants, and collaborate with the Health Coordinator to develop work, spending, and procurement plans.
Participate in developing proposals, budgets, and concept notes for future health interventions.
Prepare internal and external reports within agreed and specified timeline using IRC and donor formats.
Review Integra reports monthly and recommend actions to rectify identified problems.
Liaise with IRC Operations, Finance and Grant departments to ensure grant compliance.
Coordination & Representation
Establish and maintain effective relationships with key partners including donors, government actors, UN agencies, and other relevant parties.
Monitoring and Evaluation
Ensure all required donor reports are completed on time and to a high standard.
Supervise the collection and timely reporting of program data and indicators for all health programs in line with IRC's guidelines and according to internal and donor requirements, ensuring timely collection and entry of program data.
Conduct monthly program data analysis with health staff to discuss progress on grant indicators, disease trends, define action points for how to stay on track with grant requirements, and follow up with those points
Work with the M&E team to produce and analyze all weekly, monthly, or quarterly reports and ensure timely submission of all such reports.
Other Duties
Consistently and proactively supervise/assess the safety and security of field teams, promptly reporting concerns or incidents to IRC management and liaising with other external parties as required to maintain/enhance the security environment.
Other duties as assigned by the supervisor to enable and develop IRC programs.
Key Working Relationships
Position Reports to: Health Coordinator
Position directly supervises: Medical Doctor (1)
Other Internal and/or external contacts: Ministry of Health, UN agencies, and other NGOs
Health Manager Job Vacancy at the International Rescue Committee
Qualifications
Job Requirements
A qualified health professional, preferably a Medical Doctor with a strong public health/primary health care background
A minimum of 3 years' experience in implementing and leading INGO health programs in complex humanitarian and/or emergency settings.
Cultural sensitivity and the ability to work well with local health representatives.
Experience in supervising and leading a diverse team.
Proven experience in capacity building and mentoring staff.
Demonstrated experience in grant management and proposal writing.
Proficient in MS Word, Excel, PowerPoint.
Great teammate with excellent interpersonal skills and the ability to work under stress in a challenging environment.
Innovative, flexible, and adaptive.
Willingness to live in challenging conditions and work in difficult situations.
Fluency in English and/or (other languages) required.
Demonstrated Skills and Competencies
Experience with situation analysis and health assessments.
Emergency health programs implemented to a high standard and on track to meet program goals.
Grants and finance compliance monitored and on track.
Documented monitoring of program activities,
All required data collected, analyzed and reports submitted on time.
Successful coordination with relevant key partners.
Language: English and Swahili
Working Environment: Security level yellow – The situation in most of the country is calm. Some parts of Kigoma region experience insecurity-highway banditry.
Professional Standards: The IRC and IRC workers must adhere to the values and principles outlined in the IRC Way – Standards for Professional Conduct. These are Integrity, Service, and Accountability. In accordance with these values, the IRC operates and enforces policies on Beneficiary Protection from Exploitation and Abuse, Child Safeguarding, Anti Workplace Harassment, Fiscal Integrity, and Anti-Retaliation.
Commitment to Diversity and Inclusivity: IRC is committed to building a diverse organization and a climate of inclusivity.  We strongly encourage applications from candidates who can demonstrate that they can contribute to this goal.
IRC is an Equal Opportunity Employer: IRC considers all applicants on the basis of merit without regard to race, sex, color, national origin, religion, age, marital status, veteran status or disability. We will ensure that individuals with disabilities are provided reasonable accommodation to participate in the job application or interview process, to perform crucial job functions, and to receive other benefits and privileges of employment.
Warning! Please be warned of various scams, being circulated via e-mails, from Internet websites, and via regular mail or fax, falsely being issued by or associated with the IRC. Beware that The IRC does not charge a fee at any stage of its recruitment process (application, interview meeting, processing, training, or any other fee). IRC does not request any information related to bank accounts. If asked for any payment, please contact TZ-Recruitement@Rescue.Org
Read: Why it is Important to always Update your CV to Match the Job Description.
How to Apply :