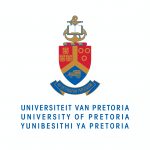 Website University of Pretoria
The University of Pretoria is a multi-campus public research university in Pretoria, the administrative and de facto capital of South Africa
Helpdesk Agent (IT) Job Vacancies at the University of Pretoria – 2 Posts
DEPARTMENT OF INFORMATION TECHNOLOGY SERVICES
HELPDESK AGENT (IT) – TWO POSTS
PEROMNES POST LEVEL 9
In pursuit of the ideals of excellence and diversity, the University of Pretoria wishes to invite applications for the following vacancy.
The University of Pretoria's commitment to quality makes us one of the top research Universities in the country and gives us a competitive advantage in international science and technology development.
JOB PURPOSE:
To be the first point of contact for staff and students who contact the IT Help Desk. While providing the highest level of customer service, the IT Help Desk Agent responds to incoming interactions on all communication channels used by the IT Help Desk, registers and tracks all information on the IT Service Management Automation system, and uses a knowledge base tool along with their expertise to resolve first level requests in a timely fashion. The IT Help Desk Agent escalates unresolved problem/issues/requests to the correct second and third level support team.
RESPONSIBILITIES:
The successful candidate's responsibilities will include, but are not limited to:
Service excellence and support:

Provide first contact support to users with all IT related problems, including a first contact resolution, telephonically or remotely, where possible;
Analyse, diagnose and resolve technical problems or escalate to the relevant support group or vendor;
Record incidents and service requests on the IT Service Management (ITSM) platform, and serve all channels used by the users, such as telephone, mail, chat, portal, etc.;
Manage user expectations with regards to expected Service Letter Agreement (SLA), and escalate compliments and complaints relating to ITS service delivery;
Demonstrate the value and contribution of the IT Help Desk, and execute activities which assist in the implementation of the IT Help Desk goals that align with ITS' and the University's objectives;
Service enhancement and quality:

Provide quantified feedback and updates on incidents and service requests on the ITSM platform;
Attend to problem solving efforts transparently by providing regular stakeholder feedback to enhance participation and trust between ITS and stakeholders;
Increase customer satisfaction, and ensure that the first line support incidents/service requests that are reported and assigned to Helpdesk ,are resolved;
Focus on business needs while providing customers with the best possible service;
Collaboration:

Understand the responsibilities and roles of other UP departments as well as all teams within ITS;
Educate other UP divisions/units/departments/faculties on the role and responsibilities of the IT Help Desk;
Be sensitive to the changing nature of technology and liaise with various stakeholders to change or update any procedures contributing to the efficiency of ITS;
Contribute to the knowledge base on the ITSM platform;
Cyber and Information Security support:

Partake in critical ITS Cyber and Information Security prevention activities;
Identify changing trends related to security issues, and coordinate resolution of threats identified by users;
Advise users of threats and how to mitigate them, and effect the necessary steps to contain the threat as part of the virtual team for ITS Security.
Helpdesk Agent (IT) Job Vacancies at the University of Pretoria – 2 Posts
MINIMUM REQUIREMENTS:
A relevant three years National Diploma (NQF 6); with
Three years' experience in:

IT Help Desk support;
Basic troubleshoot or support of end user devices, applications, and network infrastructure;
OR
Matric (NQF 4); with
Five years' experience in:

IT Help Desk support;
Basic troubleshoot or support of end user devices, applications, and network infrastructure.
REQUIRED COMPETENCIES (SKILLS, KNOWLEDGE AND BEHAVIOURAL ATTRIBUTES):
Knowledge of:

ITIL, MoF frameworks;
Fourth industrial innovations;
Customer service and engagement;
Cyber and information security best practices and standards;
Technical competencies:

Maintenance and support of desktop applications;
Understanding of enterprise networks and tech­nologies;
Exposure to ERP technologies;
Desktop and mobile operating systems (Windows, Apple, Linux, Android);
Usage of unified communication technology;
Ability to learn and conduct research;
Behavioural competencies:

Problem solving;
Ability to work with people;
Ability to be empathic;
Teamwork and collaboration;
Work systematically;
Attention to detail;
Results driven;
Quality driven;
Willing to do standby duty after working hours;
Must be able to work flexible work hours between 7:00 and 16:30 as operational required.
ADDED ADVANTAGES AND PREFERENCES:
An applicable IT Degree;
ITIL Foundation certified;
SDI Service Desk Agent certified;
Two years' experience in an information Technology (IT) environment;
A+, N+ certified;
A valid driver's license.
PLEASE NOTE: All shortlisted candidates may be required to participate in relevant skills assessments as part of the selection process.
The annual remuneration package will be commensurate with the incumbent's level of appointment, as determined by UP policy guidelines. UP subscribes to the BESTMED and UMVUZO medical aid schemes and contributes 50% of the applicable monthly premium.
Applicants are requested to apply online at www.up.ac.za, and follow the link: Careers@UP.
In applying for this post, please attach:
A comprehensive CV;
Certified copies of qualifications;
Names, e-mail addresses and telephone details of three referees whom we have permission to contact.
CLOSING DATE: 09 November 2022
No application will be considered after the closing date, or if it does not comply with at least the minimum requirements.
ENQUIRIES: Ms V Makhubele, Email: violet.makhubele@up.ac.za, Tel: (012) 420 6920 for application-related enquiries and Dr Y Roets, Email: yzelle.roets@up.ac.za,  Tel: (012) 420 4071 for enquiries relating to the post content.
Should you not hear from the University of Pretoria by 31 January 2023, please accept that your application has been unsuccessful.
The University of Pretoria is committed to equality, employment equity and diversity.
In accordance with the Employment Equity Plan of the University and its Employment Equity goals and targets, preference may be given, but is not limited to candidates from under-represented designated groups.
All candidates who comply with the requirements for appointment are invited to apply.
By applying for this vacancy, the candidates consent to undergo verification of personal credentials and related information including, but not limited to, qualifications, criminal record, credit record, current and historic disciplinary proceedings as part of the selection process.
The University of Pretoria reserves the right to not fill the advertised positions.
View: An Example of an Information & Technology (IT) Officer Job Application Letter
How to Apply :