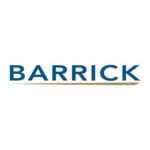 Website Barrick – Bulyanhulu Gold Mine LTD
Bulyanhulu is a narrow-vein gold mine containing gold, silver and copper mineralisation in sulphides.
Hoist Driver Job Vacancy at Barrick – Bulyanhulu Gold Mine LTD
JOB ADVERT – HOIST ENGINE DRIVER (01 VACANCY)
POSITION DESCRIPTION:
Bulyanhulu Gold Mine is seeking to recruit Hoist Engine Driver to join our team. The successful candidate for this position is expected to align with the Barrick DNA and drive a change within his team and the business and on a practical note will ensure activities in the Engineering department are effectively planned and undertaken in a safe and cost-effective manner to achieve targets in accordance with BGML Mining Safety Standards, Policies, and Procedures.
Reporting to: Shaft Operation Supervisor
Duration: Permanent 
RESPONSIBILITIES:
Conduct pre use inspection, dailies, winder break test and trips
Facilitate the safe hoisting of persons, materials and ore, up and down the shaft
 Record conditions of winding engine daily in the WED logbook
 Responsible for the safe movement of men and material in a conveyance or skip
 Responsible for transmitting and reacting to signals
 Responsible to complete drivers' logbook daily and to list stoppages and reasons daily
Advise and make recommendations to the Banks man and Cage Attendant regarding simplification of work during shift
Verify load weights and check them against lifting capacities to prevent overload
Determine load weights and check them against lifting capacities to prevent overload
Be able to verify the weight of a load
Inspect and test winder for legal compliance
Perform risk assessments (Activity Based and Mini)
Perform risk assessments (General and Mini)
Physically operate the winding engine to hoist and lower men, materials, and ore in the shaft in compliance with the Minerals Act
Prepare shift operation reports, record breakdowns and levels of productivity and report to the relevant stakeholders at the end of the shift
Prepare shift operation reports, record breakdowns and levels of productivity and report to the Engineer or HOD or Shaft Foreman at the end of the shift
Required to perform other duties that may reasonably be expected of him/her within the Company from time to time
Work rotational shifts, overtime, do standby and be available for call-out should the need arise
Work according to the Mine's Code of Practice, and report any observations of this not being done
Ensure compliance to statutory requirements and Bulyanhulu gold Mine Policies, Procedures and Code of Practice
Insure to stop the winder and report any unsafe condition immediately
Must be competent in issuing signals on the ECAM system and have working knowledge for the signals that need to be given in the shaft
Have good knowledge of the procedure in and around the shaft winder
Ensure good knowledge is maintain around the winder house and cabin
QUALIFICATION REQUIREMENTS:
Secondary school education
FTC/Diploma/bachelor's degree in mechanical or electrical Engineering.
Winder Engine Hoist driver license/certificate
On setter Certificate
Hoist Driver Job Vacancy at Barrick – Bulyanhulu Gold Mine LTD
EXPERIENCE REQUIREMENTS:
At least 3 Years' experience as a competent Winding Engine Driver
Skills and Knowledge
Excellent communication in English both written and verbal.
Computer literate in the Microsoft Package Applications – Word, Excel, PowerPoint